Rodea the Sky Soldier delayed to November
Wii U version comes with Wii version, though.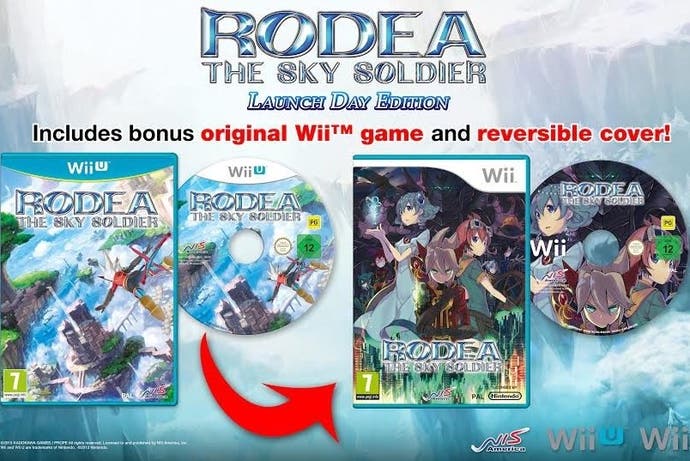 Rodea the Sky Soldier comes out on 13th November 2015 in Europe and 10th November in North America, publisher NIS America has announced.
The Wii U and Nintendo 3DS game was delayed "due to ongoing technical difficulties", NIS America said.
"In order to give players the best experience possible, we are slightly pushing back the release."
Rodea the Sky Soldier will be released in shops and as a download from the Nintendo eShop.
The first print copies of the Wii U version of Rodea the Sky Soldier come with the Wii version of the game and a reversible cover for both North America and across Europe, NIS America added.
Rodea the Sky Soldier is an action game from Kadokawa Games and Prope, the latter of which was founded by former Sonic development chief Yuji Naka.