Rockstar responds to report it claimed £37.6m in UK tax relief
Accounting for 37% of all UK games industry tax relief claims.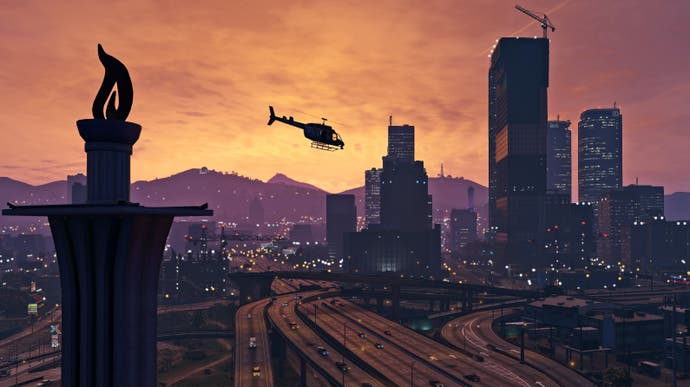 Rockstar and games industry trade association UKIE have responded to a report that the Grand Theft Auto developer claimed £37.6m in video game tax relief for the 2018/19 financial year, accounting for 37 per cent of all UK games industry tax relief claims.
According to think thank TaxWatch, the figure, which is believed to relate to development of a new Grand Theft Auto game, means that Rockstar North has now claimed a total of £80m in UK Video Games Tax Relief, equating to a quarter of all relief claimed since the government scheme launched in 2014 following extensive industry lobbying.
It also means, as per TaxWatch's report, that Rockstar has paid no Corporation Tax for the fourth year running in the UK, despite the developer's GTA5 having amassed more than an estimated $6bn USD in sales since releasing in 2014.
Responding to TaxWatch's story, Rockstar told VG247 that tax reliefs have enabled the developer to "significantly [increase] its investment in the UK, creating over 1000 highly skilled and long-term jobs across London, Lincoln, Yorkshire, and Scotland".
"This investment and the success of British video games supported by the program not only significantly contributes to the economy, and to UK tax receipts, but also helps solidify the UK's position at the forefront of video game development well into the future," it continued.
Defending the government's scheme, which now awards around £100m in tax relief a year - considerably more than initial estimates of £35m a year - a UKIE spokesperson said, "We know that VGTR delivers a great return on investment for the taxpayer. For every £1 invested into the games industry via VGTR, it pays back £4 in gross value add into the economy.
"Even more importantly, VGTR directly supports 4320 high productivity full time jobs in game development roles - nearly a third of our entire development workforce - across the country...This helps businesses based everywhere from Dundee to Brighton to play on the global stage, while allowing local communities to benefit from great jobs fit for a digital age."
In order to qualify for UK tax relief, a video game must pass a number of criteria. One of these is a points-based Cultural Test, administered by the British Film Institute.
To pass the test, a game is required score 16 out of a possible 31 points, awarded based on "British" or EEA content - including setting, lead characters, and subject matter - cultural contribution, cultural hubs, and personnel. "This is a relatively low threshold," says UKIE on its website, "and means that many games can pass."
According to TaxWatch, a total of 1110 claims have been made since the UK video games tax relief initiative, intended to support developers of all sizes, launched in 2014. A report by the Guardian last year claimed that close to half of that relief has been claimed by just four companies - Sony, Sega, Warner Media, and Rockstar.