Rick and Morty VR game in development
Justin Roiland teams up with Owlchemy Labs on HTC Vive title.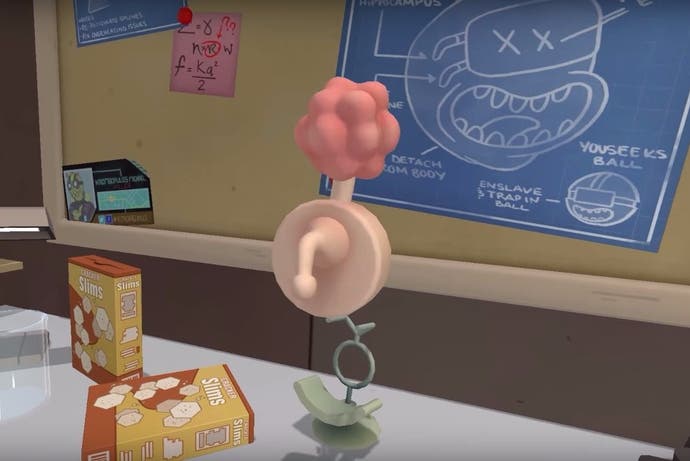 Rick and Morty are getting an officially licensed VR adventure exclusively on HTC Vive.
Entitled Rick and Morty: Virtual Rick-ality, this spin-off of the Adult Swim show is being developed by Rick and Morty co-creator and star Justin Roiland in conjunction with Owlchemy Labs, who previously made the HTC Vive launch title Job Simulator and iOS hit Snuggle Truck.
"We've been working in secret for months, optimising plumbus physics and working on the intricacies of Rick's flask," Owlchemy Labs teased on its blog. "Spoiler alert: you can totally jump through portals in VR!"
The developer explained that this project came about after meeting Roiland and discovering he was a fan of Job Simulator. "This is truly a dream project for us. We've been huge fans of the franchise since the beginning," Owlchemy Labs beamed. "Working with Justin Roiland is hilarious, and he gets us. In fact, we first met serendipitously over our mutual love of Job Simulator, got drunk, ate Indian food, and then decided to make a video game together."
This isn't the first time Roiland has expressed interest in VR as he previously teased a VR game he's developing with The Stanley Parable designer William Pugh at Pugh's new studio Crows Crows Crows.
Those going to San Diego Comic Con this weekend can try out Rick and Morty: Virtual Rick-ality at Adult Swim On The Green.