Rick and Morty: Virtual Rick-Ality is coming to this universe next week
Nobody exists on purpose. Nobody belongs anywhere. Everybody's gonna die. Come play this game.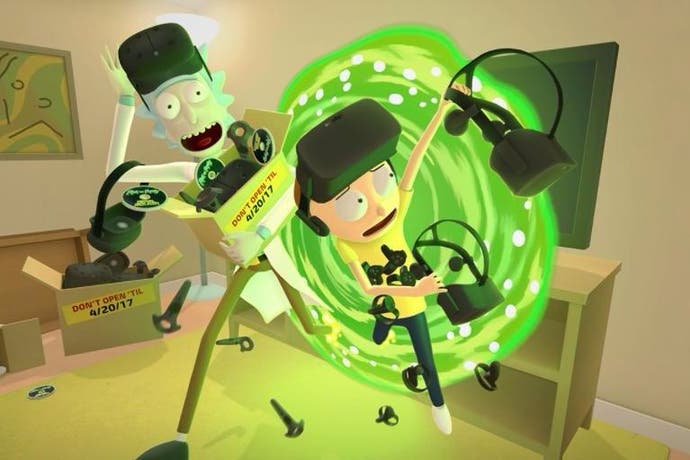 Adult Swim breakout animated series Rick and Morty is getting its first VR adventure on 20th April with Rick and Morty: Virtual Rick-Ality.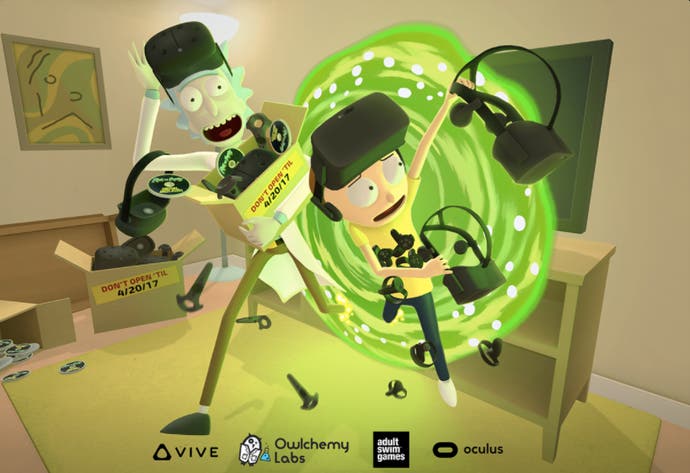 Coming to Oculus Rift and Vive via Steam, Rick and Morty: Virtual Rick-Ality is developed by Owlchemy Labs, the studio responsible for mobile hit Snuggle Truck and Vive launch title Job Simulator, in association with TV series co-creator Justin Roiland.
Roiland is no stranger to virtual-reality as he separately launched a VR game studio with former Epic Games producer Tanya Watson. It's called Squanchtendo.
As for Rick and Morty: Virtual Rick-Ality, the game puts players in the role of Morty. Or a clone of Morty. Or maybe a real Morty from another dimension. Look, it doesn't matter. He's just some kid, okay. A kid whose grandfather invents things. Things like a way to acquire that Mulan promotional McNugget sauce from McDonalds that might actually come back due to the TV series' popularity. I want that McNugget sauce!
Anyway, where was I? Yes, Virtual Rick-Ality! The VR adventure will contain puzzles, plumbuses, portals and more. Apparently it also lets you smack Rick in the face.