Respawn's Medal of Honor VR game recommends a surprisingly beefy PC, 180GB of space
New orders.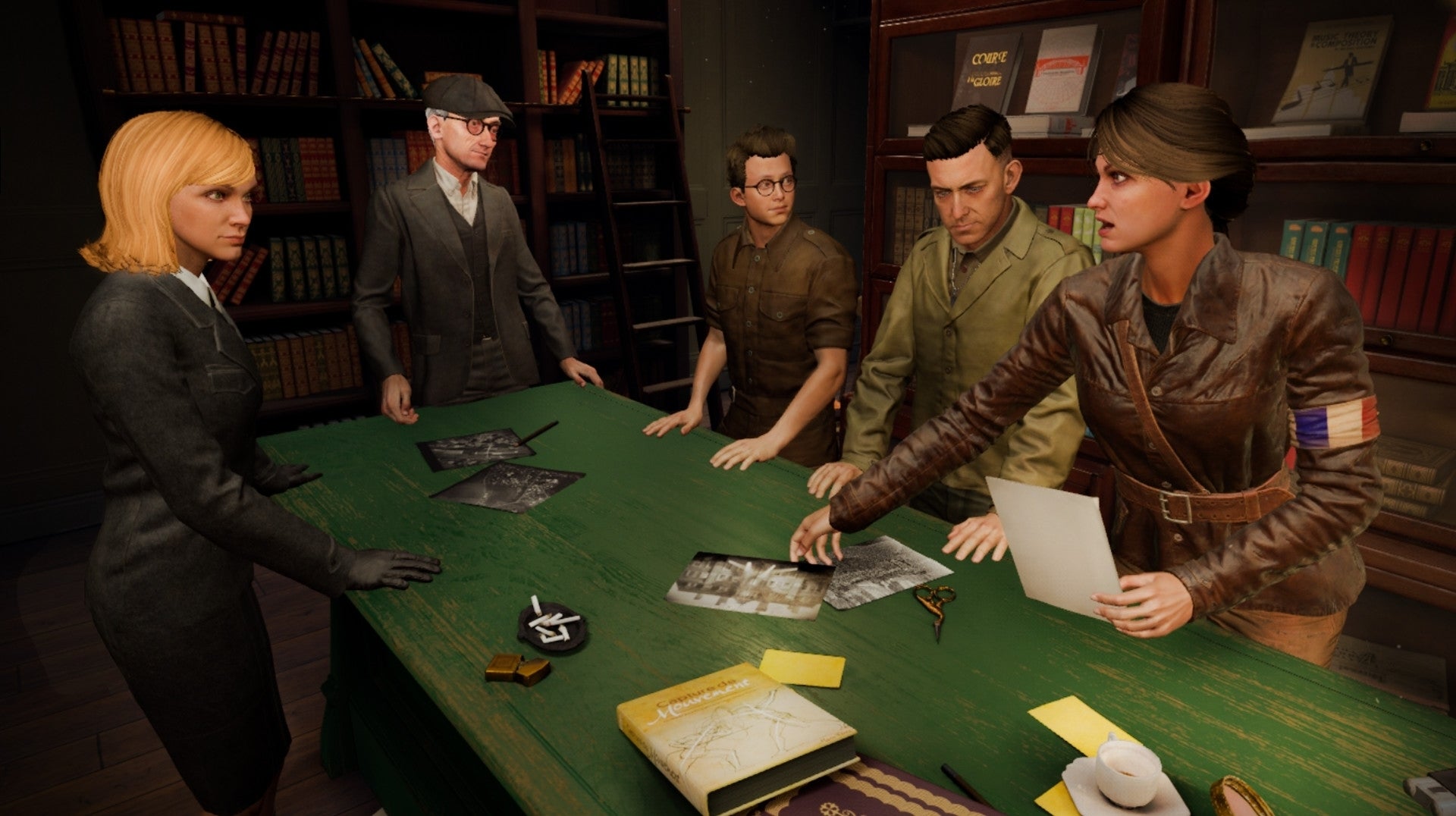 The recommended specs for Respawn's Medal of Honor VR game are out - and they're surprisingly demanding.
The recommended specs are listed on the Steam page for Medal of Honor: Above and Beyond, which comes out 12th December. Here's how it weighs in:
Requires a 64-bit processor and operating system
OS: Windows 10
Processor: Intel i7 9700K equivalent or greater
Memory: 16GB RAM
Graphics: Nvidia RTX 2080 equivalent or greater
Storage: 180GB available space
All that's listed under minimum specs is the line: "Requires a 64-bit processor and operating system." I'm guessing you'll need more than that.
It's worth comparing these recommended specs to the minimum specs for Half-Life: Alyx, Valve's flagship VR game (there are no recommended specs for Half-Life: Alyx):
Requires a 64-bit processor and operating system
OS: Windows 10
Processor: Core i5-7500 / Ryzen 5 1600
Memory: 12GB RAM
Graphics: GTX 1060 / RX 580 - 6GB VRAM
Compared to Half-Life: Alyx, Medal of Honor is asking for a more powerful processor, more memory and a better graphics card. And it's worth noting that 180GB of storage space required - a huge amount for a VR game. Well, for any game, really - unless you're Call of Duty.
Respawn told Polygon Medal of Honor actually requires 340GB of space to unpack and install before it settles on a 180GB storage footprint. And it highly recommends installing the game on an SSD rather than an HDD.
So what's going on here? In a post on the Oculus subreddit, Oculus Studios executive producer Mike "Mdoran" Doran said you can run the game on lower hardware than the recommended specs indicate, but "you might notice some more hitching / framerate dips".
But it sounds like an SSD is pretty much essential: "And whatever you do, please make sure you use an SSD to play this game," Doran said.
Then, in a later post, Doran added:
"The reason we have a recommended spec is because we're confident that it will give players a good experience across the game. People with hardware that isn't up to those specs can still play, but their exact performance is going to depend on a bunch of other factors, like what area of the game is being played, what headset they're using, etc.
"I can totally understand not wanting to take the plunge on a 170GB download if you're unsure about how it will run on your hardware."
Medal of Honor: Above and Beyond includes six missions, with nine levels per mission. Levels can last anywhere from five to 20 minutes, depending on the circumstances, difficulty and playstyle. There's a mix of open levels, narrative-focused levels, and on-rails levels where you're shooting from a moving vehicle. And there's a full suite of competitive multiplayer modes.
Doran said to expect 10-12 hours of single-player, depending on difficulty and whether you're shooting for 100 per cent completion. The single-player includes the campaign, the museum, survival mode, live fire gauntlets, achievements, collectibles and other content to unlock in your OSS office, as well as the firing range.
"The thing about this game is that there are so many levels and modes that we decided to be conservative about the recommended spec," Doran explained.
"You can play it on lower end hardware, but you will probably see dips here and there. Respawn is really pushing the boundaries of VR with this game, and that comes with a pretty big resource cost."
So! If you fancy giving Medal of Honor: Above and Beyond, which is the most high-profile VR game since Half-Life: Alyx, make sure you've got plenty of space on an SSD, and a beefy PC to play it on.