Medal of Honor documentary Colette wins Academy Award
Oscar bravo.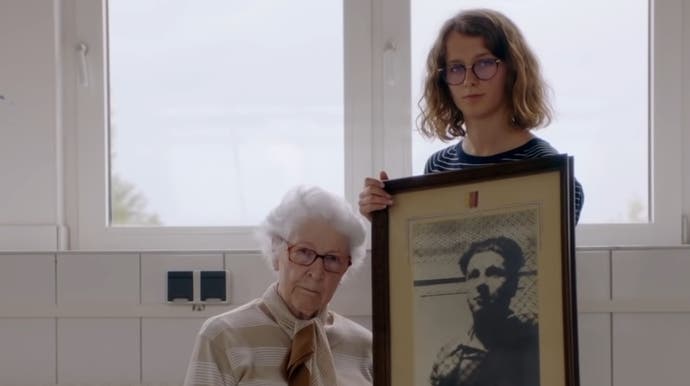 This year's Academy Award for Best Documentary (Short Subject) has gone to Colette, a 25-minute film released as part of Medal of Honor: Above and Beyond.
It's the first Academy Award win for part of a video game, as well as the first win for programming funded by Facebook and Electronic Arts, by way of Respawn.
Medal of Honor: Above and Beyond was released in December last year for Oculus and Steam VR. Developed by Titanfall and Apex Legends studio Respawn, it also included a trove of background material to delve into, such as Colette.
Colette tells the true story of 92-year-old Colette Marin-Catherine, a French Resistance fighter in World War 2. The film tracks her return to Germany - including the prison camp where her brother Jean-Pierre died.
"The real hero here is Colette herself, who has shared her story with integrity and strength," Oculus Studios exec Mike Doran said via Variety. "As we see in the film, resistance takes courage, but facing one's past may take even more. Allowing us to preserve this pilgrimage for future generations was a true act of bravery and trust. We hope this award and the film's reach means, as Colette says, that Jean-Pierre's memory, as well as all of those who resisted, are no longer lost in the 'Night and Fog' of Dora.
"It's true what they say: it really is an honour just to be nominated. And it's an incredible moment to win. We're humbled by this recognition from the Academy of Motion Picture Arts and Sciences and would like to extend our sincere congratulations to all of our fellow nominees. It's a privilege to stand alongside you."
Colette has subsequently been released more widely by The Guardian, and you can watch the full film below: