Resident Evil: Revelations will get a Season Pass
Big-screen conversion to receive four slices of DLC.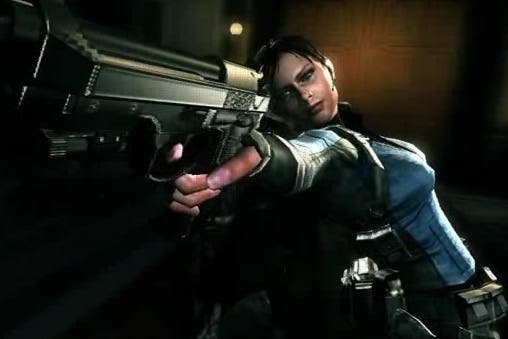 The new big-screen version of Resident Evil: Revelations will be expanded in four DLC packs, all of which are available via a Season Pass.
Developer Capcom has yet to announce the add-ons, which have popped up as a pre-purchase incentive on the game's Steam listing (spotted by CVG).
The new content is apparently bound for the game's multiplayer Raid mode.
Fan-favourite character Hunk and hair-monster Rachel have already been announced as new Raid mode additions, part of the game's core package.
"Fight the fear with more weapons and more characters!", the Season Pass' product description reads. "Expand your Raid mode experience with the Resident Evil Revelations Season Pass which includes four pieces of additional content.
"Content will be revealed and available shortly after the game's release."
There's no word if the Season Pass content will be available to other platforms as well as PC.
Capcom declined to comment when approached by Eurogamer.
Still, would you rather have a few new characters or, on the Wii U version, the ability to give monsters speech bubbles?