Resident Evil 4 Remake contains throwback jumpscare to scrapped E3 build
Hook man, line and sinker.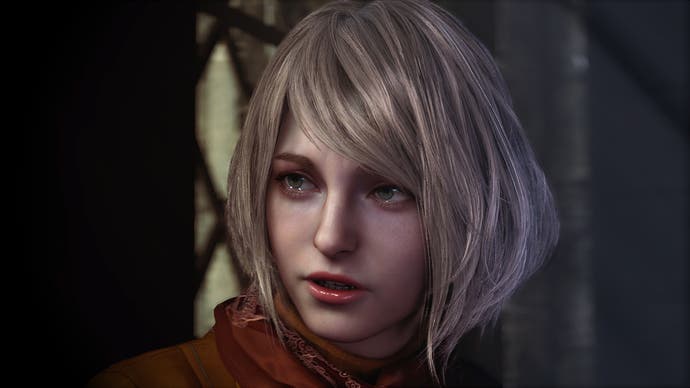 While playing Resident Evil 4 Remake, I've found it enjoyable to look for traces of the original game and compare what's been changed.
Which of Leon's terrible lines made the script and which didn't, for example, if the eggs are equipable, whether I'd get some goodies by shooting the lake...
But in recreating and reinventing its masterpiece, Capcom went even further back it seems, as players have spotted a reference to the fabled Resident Evil 3.5, an earlier version of RE4 which was in development but ultimately canned.
Spotted by redditor mrbubbamac, during RE4 Remake you'll play as Ashley for a short section of the game. As she walks down one particular hallway lined with mounted animal heads, a deer falls to the ground, spooking Ashley (and you, depending on how you fare with jumpscares).
It's not a direct recreation of Resident Evil 3.5, but it seems like a pretty clear nod to the demo showcased at E3 2003. As Leon investigates a room, a mounted deer head screams and begins to bleed before falling off the wall. This version of the game, also known as the "Hook Man" version, was based around Leon having hallucinations, but proved too taxing to implement on the GameCube.
Footage of the Hook Man version of RE4 was only ever seen in the trailer and demo for E3 2003, and a DVD included as a bonus with Japanese pre-orders of the GameCube version, which makes this a very deep cut for Resident Evil fans.