RedLynx breaks silence over Trials Evolution release date
Wheelie good news.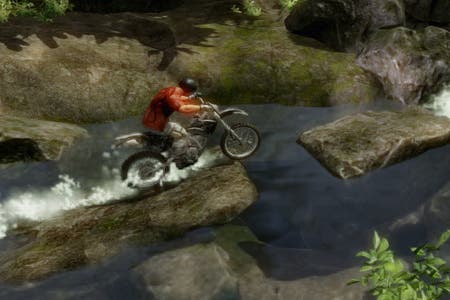 Trials developer RedLynx has broken its recent silence over the release date of highly anticipated sequel Trials Evolution with an update on its Facebook page.
"Quick update on the Trials Evolution release date - obviously we did not make 2011, we are sorry about that," it began.
"We have been very busy with the game, but 2012 is the year. We can't say when yet, but we are super busy, so that's a clue. We hope to have a big announcement with a more solid release date within the near future.
"Thanks for your patience!"
Trials Evolution was originally slated for a 2011 release, but after the Finnish developer was acquired by Ubisoft in November, the studio fell silent. An earlier video had appeared to confirm a 2012 release, but RedLynx declined to comment in depth at the time.
We previewed a highly polished version of the game all the way back in August last year.
"There's simply so much to this true evolution of a treasured gaming franchise to be excited about," we wrote. "...the euphoric, post-claustrophobia burst through sun-drenched landscapes, the near infinite potential for user-driven longevity, and a fully evolved competitive design."