Red Dead Redemption will finally be playable on PC, via PlayStation Now
UPDATE: Available with Undead Nightmare next week.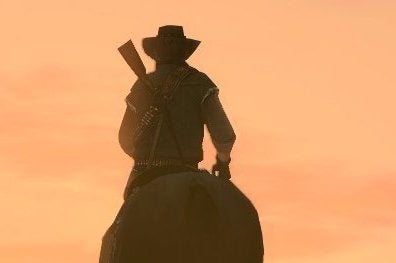 UPDATE 30/11/16: Red Dead Redemption and its Undead Nightmare expansion will be available to play via PlayStation Now on 6th December.
More than 329 games are currently available to play via the "magical streaming powers" of PlayStation Now, Sony notes.
---
ORIGINAL STORY 20/10/16: Rockstar classic Red Dead Redemption will at last be playable on PC - but there's a catch. You'll need to play it via Sony's streaming service PlayStation Now.
The version available will be the PS3 edition of the game, which you can then stream to your PS4 or PC. You don't need a PS4 to use the feature, you just need a PS Now subscription (which costs around a tenner a month).
Unlike on Xbox One it means you will have to pay to play the last-gen game. On Xbox One - if you have the Xbox 360 version - the game is part of the console's backwards compatibility service.
Sony confirmed the above via a new blog post which also brought word of timed-exclusive online features for Red Dead Redemption 2.
PS4 will get "select online content in the vast open world" first - before Xbox One.
What this will be is still a mystery, and it sounds like we'll be waiting a while to hear more. Today's Red Dead Redemption 2 trailer was stunningly beautiful, but also stunningly short:
Interestingly, Sony has said today's trailer was captured running on PlayStation 4 (and not PlayStation 4 Pro). It's a pretty beast indeed. Meanwhile, we've also assembled a guide to everything we know about Red Dead Redemption 2, Rockstar's latest, upcoming entry to the series.