Red 5 axes 10 per cent of staff ahead of the release of Firefall
Insists development unaffected. PvP suspended.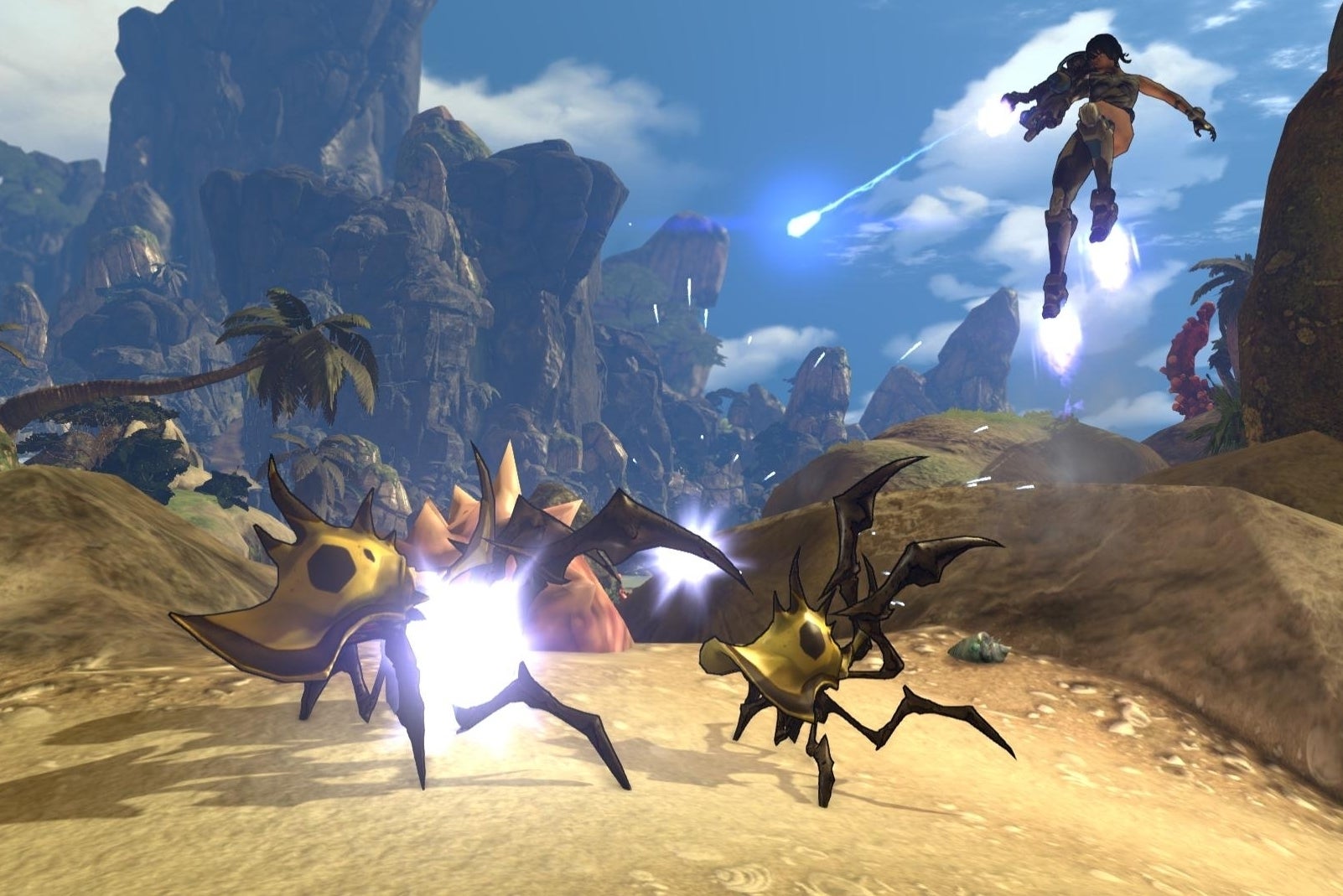 Californian developer Red 5 has axed 10 per cent of its staff ahead of the release of MMO shooter Firefall.
The majority of the layoffs were from Red 5's video internet entertainment channel Stage 5 TV.
Red 5 boss Mark Kern insisted development of the shooter remains unaffected.
"As Firefall matures, we must transition our priorities and our development strategy to focus on streamlined operations and live product support," Kern said in a statement.
Open beta stage two of Firefall is underway and a major patch is scheduled for release later this month, the developer said.
Meanwhile, Red 5 has announced it has ditched player versus player content for Firefall, which it had planned to use for eSports.
"As many of you know, it's not working very well," Kern said in an open letter to the game's community.
"Our last big attempt was a pure PvP eSports mode, Jetball. While very fun, it's a high skill game and doesn't attract many of our players (less than 3 per cent PvP in Firefall).
"Also, PvP has suffered as our focus has had to focus on the popular PvE part of our game. People want more content, fewer bugs, and more polish on these world systems. For these reasons, we have made the tough decision to suspend PvP and take the system offline so that we can rethink it and relaunch it. PvP is an important part of our game, and we want to get it right.
"So we're going to regroup, rethink, and deliver the best PvP system we can that can be enjoyed by everyone. We don't have a timetable for this, but at some near future point we will shut off the PvP aspect of the game, which we feel does not represent Firefall at its best, and relaunch that part of the game when its ready."