Randy Pitchford doing public Borderlands 2 presentation and Q&A at Rezzed
On top of game being playable on the show floor.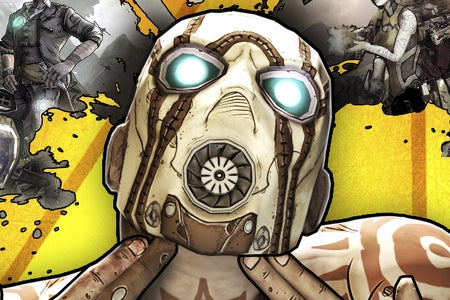 Gearbox Software boss Randy Pitchford will take to the developer sessions stage at Rezzed on Friday 6th July at 2pm UK time to show off Borderlands 2 and take questions from the audience.
Borderlands 2 will be one of the highlights of the Rezzed show floor - playable in the UK for the first time - and now we're happy to reveal that the game's creator will be at the show as well.
Pitchford's talk will include a live demonstration of Borderlands 2 along with an audience Q&A, so if you have any burning questions for the Gearbox boss this is your chance.
Rezzed: The PC and Indie Games Show takes place on Friday 6th and Saturday 7th July in Brighton, UK. Tickets are on sale now at Rezzed.com, priced £12 for one day or £20 for both.
Other developer sessions include The Creative Assembly (including a glimpse at the future of Total War), Stainless Games (Carmageddon Reincarnation), Splash Damage ("Independent or Bust!") and Introversion (Prison Architect), with more to be announced.
Meanwhile, on the show floor you'll be able to play Borderlands 2, Far Cry 3, Aliens: Colonial Marines, ShootMania Storm, Ghost Recon Online, Prison Architect and many more.
On Friday we also announced the Leftfield Collection, a key area of the show filled with indie games like Gunpoint, Gateways, McPixel and BaraBariBall.
If that's not enough, you can also meet us! The Eurogamer guys will be milling around, as will the chaps from our partners Rock, Paper, Shotgun. We're even having a party on the Friday, and you're totally invited.
See the Rezzed website for more details.