PUBG owner Krafton is establishing a "AAA game studio" in Canada
And the studio's first project will be an adaptation of the Korean fantasy book, The Bird That Drinks Tears.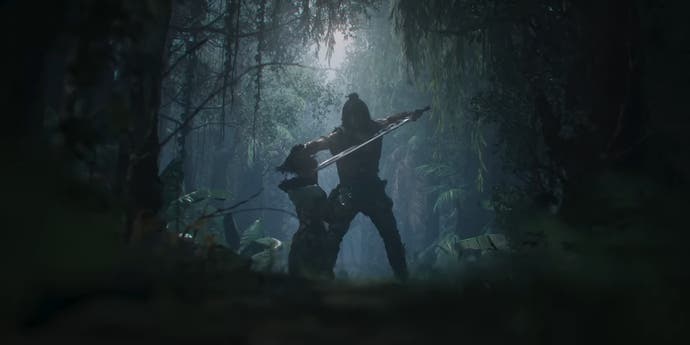 Krafton – the company behind PUBG: Battlegrounds and Striking Distance Studios' The Callisto Protocol – is set to launch its "first Canadian AAA game studio".
Led by former Ubisoft game director, Patrik Méthé - "a prominent figure with over 20 years of experience in leadership roles on some of the world's most renowned franchises" – the studio is set on hiring 150 people over the next three years, including positions in animation, programming, and HR.
Producer Benoit Frappier, game director Frédéric Duroc, and technology director Martin Paradis have already joined Méthé on this new venture.
The studio's first project will be Krafton's adaptation of the Korean fantasy book, The Bird That Drinks Tears, which Krafton announced back in August, and shared a mvisual teaser of in September.
Krafton says it is an "ambitious project" that "aims to bring the original fantasy universe of The Bird That Drinks Tears to life through its unique and refreshing fantasy races, beautiful, haunting landscapes, and gripping, immersive, and poignant stories".
"We are thrilled to open our first Canadian AAA studio in Montréal, one of the world's top cities for video game production," said CEO CH Kim.
"The local pool of creative and specialized talent is impressive, and we hope that many will join our team. Krafton Montréal Studio will be our third studio in North America, and we have found a great leader in Patrik who has extensive experience bringing franchises to new heights."
"Our team is currently made up of seasoned talents with a proven track record of successful games. We share a common goal: to deliver the finest adaptation of the novel and to provide an exceptional experience to gamers. As a fan of medieval fantasy since my teenage years, I'm excited to bring to life a fantasy masterpiece as an ambitious and memorable game. We couldn't be more thrilled to be a part of the Krafton family," shares Patrik Méthé, Head of Studio, Krafton Montréal Studio.
PUBG publisher Krafton recently said that it "remains steadfast" in its plans to "secure and expand powerful game-based IPs".
Sharing its 2023 strategic direction with employees, the company said it was committed to "driving sustainable growth and strengthening its publishing capabilities globally" and remains committed to "web3 and deep learning".