Psychonauts PSVR game gets a release date
Beware the power of Goggalor.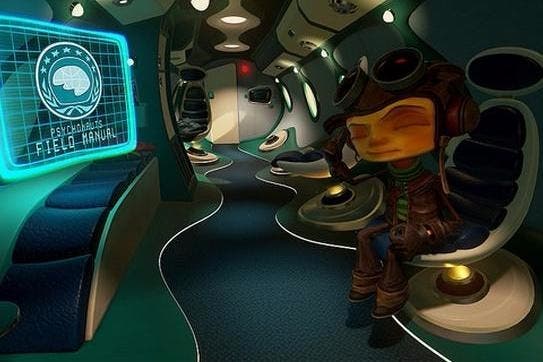 Psychonauts in the Rhombus of Ruin, the PlayStation VR-exclusive Psychonauts spin-off, is due on 21st February.
Set immediately after the events of the first Psychonauts - and before the upcoming Psychonauts 2 - In the Rhombus of Ruin is set in an airplane where lead character Raz uses his psychic powers to manipulate the environment and solve puzzles as he and the gang get imprisoned in the Rhombus of Ruin, a more psychedelic take on the Bermuda Triangle.
As with the first Psychonauts, he'll be able to use the power of clairvoyance to see through others' eyes, while the usual standby powers like telekinesis and pyrokinesis will likewise be in play.