"Nuclear family" management game Sheltered confirmed for PS4
Currently available on Early Access and Xbox One preview programme.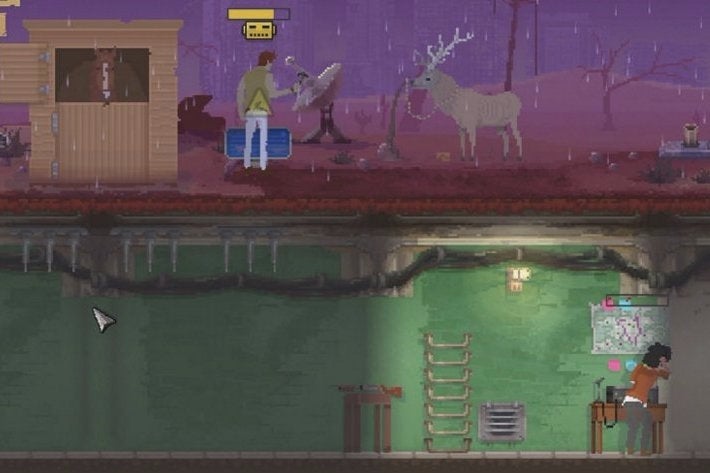 Post-apocalyptic family management game Sheltered is coming to PS4, developer Unicube Studios has announced.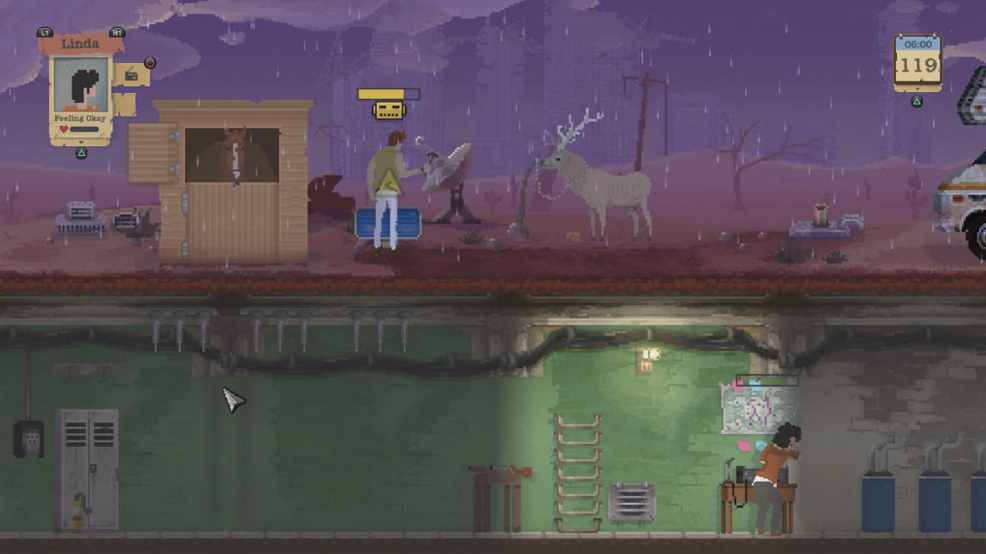 The grim survival game lets players customise a family - you choose their sex, appearance and names - then make tough decisions about whose well-being you want to risk, and for what.
"How will you cope when a child needs food, but doesn't have any? Your dog, a loyal and trusty addition to the family is hungry - does he go without for the sake of the rest of the family? Does he... become the main food source himself?" developer Sonny Meek posed as a hypothetical on the PlayStation Blog.
"Everyday survival is the main goal in Sheltered, but venturing out is just as important as battening down the hatches," the developer added. "In the wasteland you can find like-minded survivors, or people who are just thirsty for havoc. People can break in to your shelter, and you'll really have to bring out your strategic A-Game, setting traps and creating panic rooms for your family members. At every corner in Sheltered there's an opportunity to improve your situation, or bring it crashing down like a house of cards!"
The stakes are high too, as there's no bringing anyone back from the dead. Once all the family members are gone, it's game over.
The nuclear family sim is currently available on Steam Early Access (where it's currently on sale for 40 per cent off at £5.99) or you can grab if from the Xbox One Game Preview programme.