Pokémon Rumble Rush to shut down after just one year
Bye-bye Butterfree.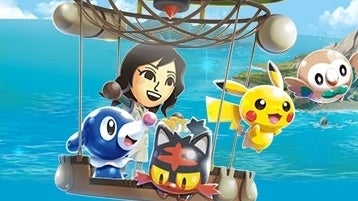 Smartphone game Pokémon Rumble Rush will switch itself off after just a year of operation.
The free-to-play game has announced it will shut down on 22nd July, 14 months to the day after it launched worldwide (thanks, Serebii).
Rumble Rush is the fifth in the Pokémon Rumble spin-off series, and follows previous entries for Wii, 3DS and Wii U.
It transferred the series' simple Pokémon toy battling mechanics to your phone touchscreen, and let you plug in your Nintendo Account for My Nintendo rewards. You could also use your account's saved Mii figure as your playable character.
It will be the second app to close which has supported My Nintendo, following the shutdown of Nintendo's own Miitomo in 2018. That app attracted 10m downloads, but was shut down after two years.
The next Pokémon mobile game we're expecting to see is the previously-announced Pokémon Sleep - an app set to track the quality of your slumber through your phone's accelerometer. However, little has been heard of that project in almost a year.