PlayStation VR2 sales off to slow start, report suggests
Following earlier claim of lowered forecast.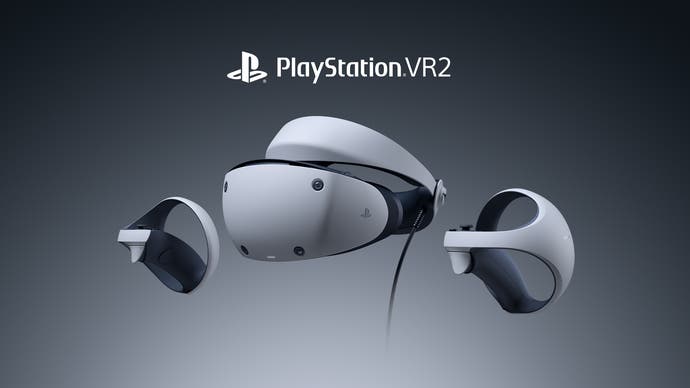 Sony is set to sell fewer than 300k PlayStation VR2 headsets in its first six weeks, a new report has claimed.
Sales analysis published by Bloomberg has pegged the VR2's sales total at around 270k units, as of the end of March.
The publication previously reported that Sony had slashed the shipment forecast for its new VR headset, and expected to sell around 1m units at launch following underwhelming pre-order numbers.
Sony has so far declined to comment on this latest report, though previously said it had not cut the VR2's production and was "seeing enthusiasm" around the device and its software line-up.
The company's chief financial officer Hiroki Totoki previously said Sony hoped the VR2 could match sales of the original PlayStation VR, which has sold around 5m units to date.
Bloomberg's previous report suggested Sony now expected to sell around 1.5m units before March 2024.
PSVR2 launched in the UK on 22nd February with 37 games, including Sony's own Horizon Call of the Mountain, though the vast majority of the PSVR2's launch line-up were not new experiences.
The headset's price has also raised eyebrows amidst rising costs and hesitant consumer spending. In total, the PSVR2 will set you back over £1000 when combined with the regular PS5 - and that's without a game to play on it.
Sony previously set PSVR2's price at £530/$550/€600, or alternatively at £570/$600/€650 in a bundle with the company's own launch game Horizon Call of the Mountain.
Separately, you can pay £40, $50 or €50 extra for the PSVR2's controller charging dock, which allows you to charge your controllers without connecting them to your PS5.