PlayStation State of Play September 2022 live report
Metal Gear? It can't be (it probably won't be). Join us for all the news live from 11pm BST.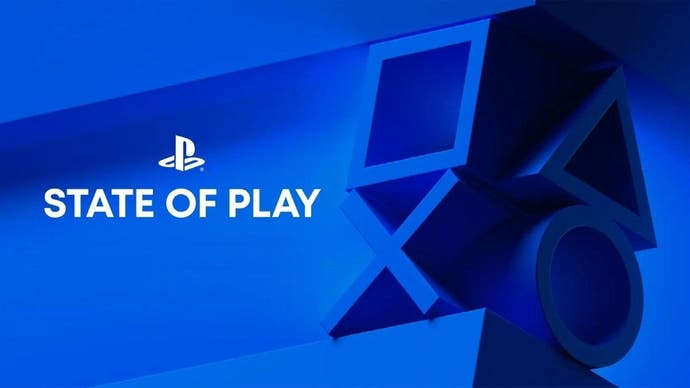 The fun and games leading up to this weekend's Tokyo Game Show continue with PlayStation's State of Play - 20 minutes of news and reveals that may well contain a few surprises. Watch along with us live from 11pm BST.
Our live coverage of this event has finished.
Well hi, hello and how do you do?
It's absolutely pelting it down here in Lewisham, and I'm all cosy in my shed with a beer waiting for it all to kick off.
Baritone says: Hi Martin. What's the word on the street?
It's 'PARKING RESERVED' on mine, but that's an overzealous neighbour who was getting annoyed about people parking in his spot so he painted it himself so it's not official or anything.
Oh you mean what to expect tonight?
Well it's Tokyo Game Show time and a lot of these announcements and reveals will be lined up for the show.
So we'll see plenty, I'm sure, from the likes of Koei Tecmo, Square Enix, Capcom and maybe - just maybe! - even Konami.
There's also promise of more on PSVR2, of course - we know scant little at present.
What I'd really love - and this is pie in the sky stuff - is to see FromSoft's new Armored Core. Could you imagine?
After seeing Pikmin 4 finally being revealed earlier today I'm now thinking anything is possible.
Maybe even a new Silent Hill!
Kami says: What was the last Armored Core game? (Oh god, was it the awful Kinect one?)
I adore that Kinect game! It's cracker and has some hilarious setpieces in it - like the pissy apple condundrum. Great game.
And hey, let's dream big.
Sony always manages to be late somehow.
Okay, for real here we go.
It's straight into Tekken.
I've a blindspot to Namco fighting games, I'm afraid - I'm a Virtua Fighter fanboy. This looks chunk though.
I can't think of a more PlayStation fighting game than Tekken, either.
Tekken's the game that was bundled in with some of the original PlayStation packages.
So yes, there's Tekken 8. Now onto PSVR2 games, starting off with Star Wars Tales From the Galaxy's Edge.
Demeo, a first-person tabletop game, is also announced for PSVR2.
SBandy says: "looks chunk" Is that what the kids are saying now?
This is a long-awaited dream - Yakuza Ishin finally getting what looks like a remaster, and a western release at last!
That's awesome, though - there's been so much demand for a localisation of this.
There'll be more Yakuza news, of course, during tomorrow's livestream.
It's wonderful that Yakuza's gone from a super niche thing to a series that now commands global attention. And rightly so - it's one of the best big budget series around.
Here's a PlayStation Clubcard now, or something.
This is what I used to TGS for - a mech action game told with real heft and drama. It's what I guess I'd call 'chunk'.
I don't know what this is but it looks great.
Sorry, that's not exactly the kind of insight you come to Eurogamer for.
But this will be Project Eve.
An action game that looks absolutely spectacular.
VektreX says: Stellar Blade looks like it could be from Platinum, it looks chunk
Can we make chunk happen? If only for tonight.
Rise of the Ronin, from Koei Tecmo - coming in 2024, and a PS5 console exclusive.
So that looks Nioh-esque - as does Wo Long: Fallen Dynasty, which is also in that same lineage.
I guess they're really drilling down on that style of game there at the moment.
Ah, well - we're ending with a God of War Ragnarok trailer, it seems.
ChrisOTR says: Hmmm, well, some good stuff for other people, I guess. Personally I was hoping for more for PSVR2.
Likewise I was hoping for a little more, but what was there looked splendid. And here's hoping we might get some more detail on that in the next few days.
(I'm not being very subtle there)
ChrisOTR says: Thanks for the coverage today Martin, very chunk work. Appreciated.
Thanks for your chunky comments.
So, that was an odd one - by my count, though, we got three pretty good reveals.
Tekken 8, Rise of the Ronin and Yakuza Ishin finally coming to the west. Oh, and I shouldn't really forget the PSVR2 showing with Demeo and Star Wars Tales from the Galaxy's Edge.
Not a terrible showing, all told.
Sable says: Ronin looked cool
It looked grand - I know there'll be some disappointed that we didn't see the likes of Silent Hill or Metal Gear, but these new IPs look great, plus the likes of Project Eve are bringing the kind of over-the-top spectacle that I really love.