Platinum reportedly set to announce Kickstarter for The Wonderful 101 on Nintendo Switch and PS4
Would U?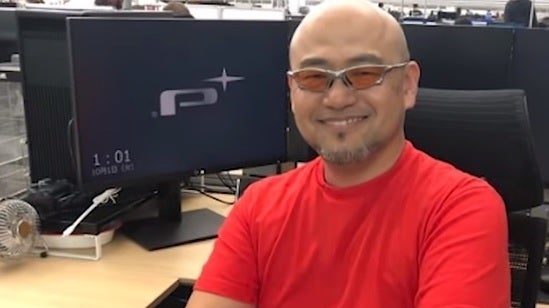 Developer Platinum is reportedly set to announce a Kickstarter to bring Wii U game The Wonderful 101 to other platforms, including the Nintendo Switch.
YouTube channel GameXplain claims The Wonderful 101 is set for Nintendo Switch and PlayStation 4 ports via a Kickstarter, although there are rumblings Platinum is gunning for Xbox One, too.
This report is backed up by didyouknowgaming's Liam Robertson.
Kickstarter thing for TW101 is true. I waited for Platinum to announce it on their terms. The reveal was set for Monday.

— Liam Robertson (@Doctor_Cupcakes) February 1, 2020
So, this one sounds pretty likely. According to reports online, an announcement is set for the coming days.
For those unfamiliar with The Wonderful 101, it's an action adventure game developed by Bayonetta and Nier: Automata maker Platinum and published by Nintendo for the Wii U back in 2013. It was directed by legendary designer Hideki Kamiya, who worked on Resident Evil and Devil May Cry while at Capcom.
Kamiya recently appeared in a photo published to Twitter by Platinum. Note the time on the monitor:
Assuming the Kickstarter for The Wonderful 101 is true, it marks Platinum's foray into the world of self-publishing. The studio is known for its work as an independent developer specialising in action games. In January 2020, Platinum announced it had gone into business with Chinese gaming giant Tencent, although at the time Platinum president Kenichi Sato insisted: "Our company's independence will not be changed."
It'll be curious to see how much Platinum is asking for to bring The Wonderful 101 to new platforms, and whether it'll retain its many Nintendo references on rival consoles.
While we wait to find out, why not check out our The Wonderful 101 review?