PlanetSide Arena delayed again, will now launch alongside PS4 version
The apex of release.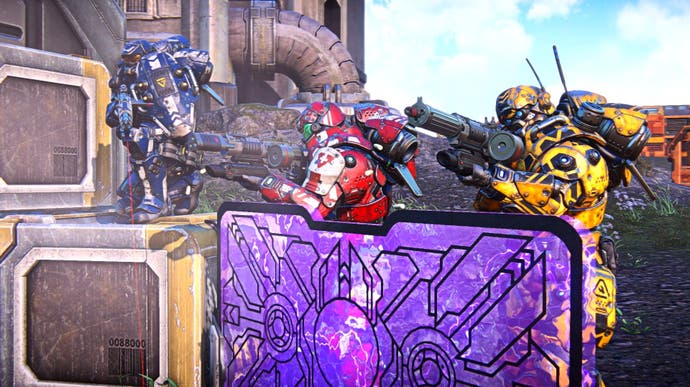 PlanetSide Arena has been delayed again - this time to the summer, when the PC battle royale spin-off will release alongside the PlayStation 4 version.
As a result of the delay, developer Daybreak Games has cancelled the Founders Season and is refunding all PlanetSide Arena pre-orders on Steam.
The beta will continue ahead of launch this summer.
The delay obviously moves PlanetSide Arena away from Respawn's Apex Legends, which is currently battle royale flavour of the month and, like PlanetSide Arena, is a class-based, science fiction. It's easy to see PlanetSide Arena struggling in the face of Apex Legends' astronomical rise, and of course the ongoing popularity of the likes of Fortnite, Blackout and PUBG, so perhaps this delay will work out in the long run for the game.