Planetary Annihilation dev cans Human Resources Kickstarter
After it became clear $1.4m funding goal would not be reached.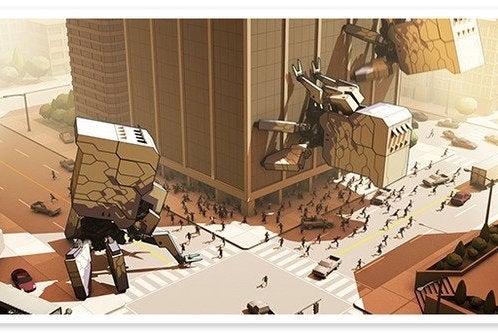 Uber Entertainment has cancelled its Kickstarter campaign for real-time strategy game Human Resources after it became apparent it would not meet its funding goal.
Uber, developer of sci-fi RTS Planetary Annihilation, had asked for $1.4m on Kickstarter to develop Human Resources. It shut the crowdfunding drive down with $384,358 raised from 9326 backers.
In an update on the Kickstarter page, Uber's John Comes thanked those who backed backed the game, before explaining the developer's decision.
"The time has come to shut down the Kickstarter for Human Resources," Comes said.
"Every Kickstarter prediction model is showing that we will come up woefully short of our goal. Running a Kickstarter is a full time job for several people. As a small indie, we can't continue spending time and money focusing on a project that won't get funded. We simply don't have the human resources. #seewhatididthere"
Comes added that the team will regroup and figure out what to do next.
"Who knows what the future holds for Human Resources?" he said. "One thing is for sure, Human Resources, as pitched in this Kickstarter, is over. But we adore the world of Human Resources and will endeavour to do what we can to bring it to life in some form."
Backers are already poring over the rights and wrongs of the Human Resources Kickstarter. Some claim it asked for too much money, launched without much substance and updates weren't issued often enough. There is, of course, a general cooling of interest in video game Kickstarters, too.