PewDiePie apologises for racial slur
"I'm just an idiot."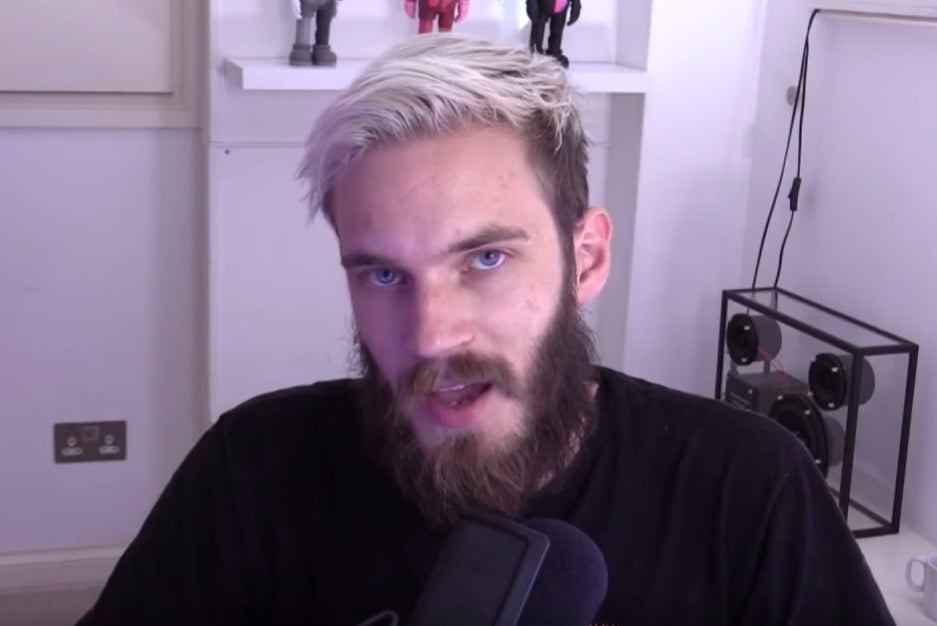 Felix "PewDiePie" Kjellberg has apologised for using a racial slur during a recent livestream.
The world's most popular YouTuber was heavily criticised for using the n-word during a livestream of PlayerUnknown's Battlegrounds earlier this week. He said: "What a f***ing n*****! Geez! Oh my god! What the f***? Sorry, but what the f***?"
The racist outburst sparked an outcry from the video game community, with a number of prominent figures and companies criticising the YouTube star. Firewatch developer Sean Vanaman filed a DMCA takedown of PewDiePie's Firewatch content, saying: "He's worse than a closeted racist: he's a propagator of despicable garbage that does real damage to the culture around this industry."
Now, PewDiePie has released a video statement titled "My Response" to his YouTube channel - the biggest on the platform with 57 million subscribers - in which he vows to improve his behaviour. But he stops short of saying the word racism or defending himself from those who have accused him of being a racist.
Here's the statement in full:
"You probably won't believe me when I say this but whenever I go online and I hear other players use the same kind of language I did, I always find it extremely immature and stupid. And I hate how I now personally fed into that part of gaming as well.
"It was something I said in the heat of the moment. I said the worst word I could possibly think of. And it just sort of slipped out. I'm not going to make any excuses as to why it did because there are no excuses for it.
"I'm disappointed in myself because it seems like I've learned nothing from all these past controversies. And it's not that I think I can say or do whatever I want and get away with it. That's not it at all. I'm just an idiot.
"But that doesn't make what I said or how I said it okay. It was not okay.
"I'm really sorry if I offended, hurt or disappointed anyone with all of this. Being in the position I am, I should know better. I know I can't keep messing up like this.
"I owe it to my audience and to myself to do better than this because I know I'm better than this.
"I really want to improve myself and better myself, not just for me, but for anyone who looks up to me or anyone who's influenced by me. That's how I want to move forward away from this."
This isn't the first time PewDiePie has been forced to apologise for his actions. In February 2017, he addressed controversy around a prank he staged involving anti-Semitic rhetoric. One video revolved around a stunt in which he paid two Indian men to hold up a sign that said, "Death to All Jews".