PC Gaming Show E3 2016 live report
Ark! Bohemia! Dawn of War! Live from 7.30pm BST.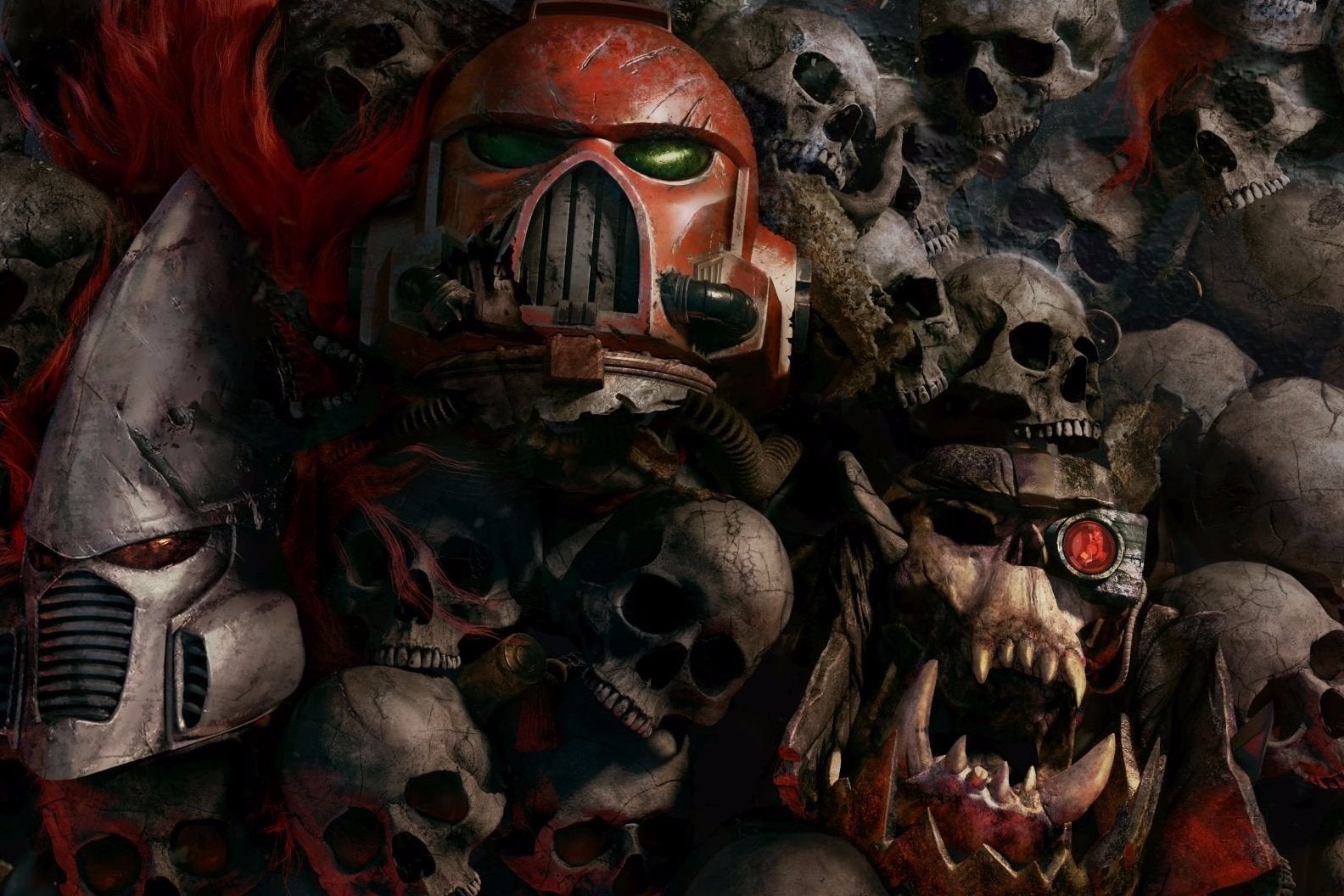 A relatively new and very welcome part of E3 is the PC Gaming Show, where some of the lesser sung - and generally more interesting - games are allowed to take centre stage. We're expecting new looks at Dawn of War 3, and hopefully some news from Ark developer Studio Wildcard as well a handful of surprises. It's all live from 7.30pm BST.
Our live coverage of this event has finished.
Coverage
Er, hello *runs in, hair askew, zips up flies*. Wasn't expecting this to start so soon!
We're still dealing with the aftermath of the Xbox conference, but we'll be here shortly. Very shortly, in fact - only 15 minutes to go.
I kind of feel sorry for them - this is sitting awkwardly between Microsoft and Ubisoft at 9pm so they might struggle to get the numbers.
We're watching from the office, though, where we have chocolate covered cornflake cakes and it's all feeling a bit like Christmas.
That is a cheap, cheap tie. But I love this guy's enthusiasm. It begins!
And, this is 100 minutes. Which means it's overlapping with the Ubisoft show.
Which also means we'll be tuning out before the end. What a strange thing for them to do.
Anyway, let's get straight into Dawn of War.
I'm a fan of this talkshow format - it's laid-back, fun and I think it works well.
Also this stage is giving me flashbacks to Whose Line Is It Anyway's set.
Which can only mean that Mike McShane and Ryan Stiles are going to pop up soon.
We'll have a Dawn of War 3 preview up on the site shortly, by the way - should be dropping at 9pm BST.
I've only just noticed that huge space marine.
Is that Josie Lawrence in there?
Also, man - you wouldn't get away with those opening credits today.
And while I was doing that, we got a brief look at Oxygen Not Included, the new game from the gods at Klei.
Ark is up right now. Dinosaurs.
Apologies for the silence on this end, we're setting up the next report at the moment and will be back shortly!
Giant Cop is about to take to the stage.
I find it peculiar this is from Other Ocean - the studio behind the less-than-successful Street Fighter 4 PS4 port. This does look great, though - everyone was going nuts over it at EGX.
Mount & Blade is up, and somewhere Chris Bratt's nipples are pointing skywards.
Surge, from Lords of the Fallen developers.
It's sci-fi Dark Souls, right? I mean, I think that's what a lot of people really wanted from From.
Promenade, an all-new map for what looks very, very much like Lawbreakers.
Oh, it is Lawbreakers! Hi Cliff the B!
Suit jacket, jeans, pumps, death.
Lawbreakers is Cliff doing civil engineering, basically. I think I can get behind that.
The AMD section is fast becoming my favourite part of E3.
It's a box of hardware. It gets straight to it. I love it.
Someone is now wearing a PC as a backpack, along with Vive. I mean, you just wouldn't get this at Sony or MS, would you? It's beautiful.
"Isn't that cool," says our guest. Yes, it emphatically is. There's nothing cooler than wearing a PC on your back.
'We each have two eyes. Shouldn't we have two GPUs?'

QFT.
The strongest performance yet at E3 from AMD.
A good look at Vampyr, then onto Tripwire's Killing Floor 2.
News news news - Superhot is coming to Oculus Touch.
That's a pretty perfect fit.
SteveMsater: This guy has a face like a pie in the Beano
I feel bad for missing out on this now.
I've been enjoying this so far, but this Razer section is stretching into self-parody.
We've ten minutes until Ubisoft starts.
Not that I'm saying you should tune out of this particular conference!
We're abandoning this thread to turn our attentions to Ubisoft. It's been a fine show. Thanks!