Payday: The Heist - No Mercy revealed
Left 4 Dead crossover adds backstory to Valve's zombie shooter.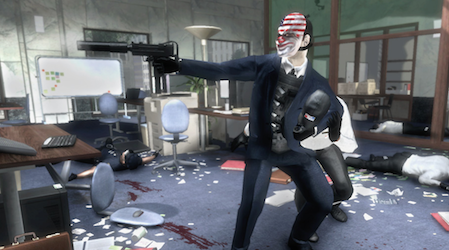 A trailer for Payday: The Heist - No Mercy has just gone live.
No official announcement has been made as to exactly what it is, but it looks like a DLC map set in Mercy Hospital from Valve's first Left 4 Dead.
Developer Overkill Software tagged the YouTube video with the following text:
"Have you ever wondered how the Left 4 Dead series began? It started with a heist!"
Overkill announced last month that a collaboration with Valve was underway concerning a Left 4 Dead/Payday crossover, though didn't provide details at the time.
We'll update when some more concrete information comes through.
Overkill's solid PC/PlayStation 3 cops and robbers shooter originally launched back in October 2011. See Eurogamer's Payday: The Heist review for more.