A playable Left 4 Dead prototype is now online
Someone's split the zombeans.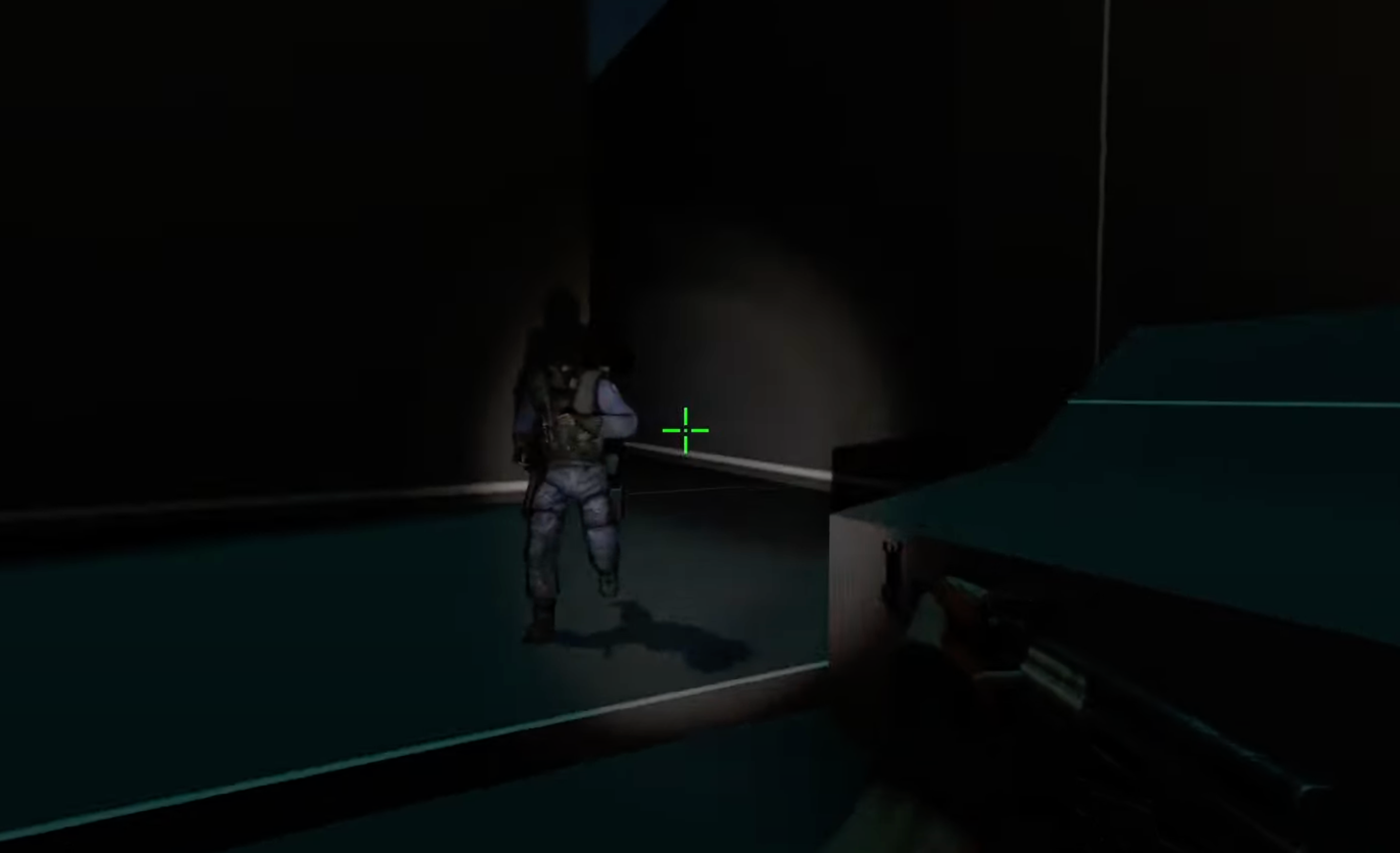 An early - and playable - prototype for Left 4 Dead has reportedly leaked online.
Described by the mod developer as "a historical dev map seen for the first time outside of Valve's office", the "Zombie City" mod for Counter-Strike: Source by WolfCl0ck was quietly uploaded to Gamebanana on Friday as part of a larger leak of Counter-Strike maps.
"Zombie_City is a map created by Valve (or possibly Turtle Rock Studios) that was a part of the map sources folder that released today," the mod description page teases (thanks, GamesRadar+). "It is likely the starting point of Left 4 Dead, and for those of you who have heard the name 'Terror-Strike' before, you will love to get the chance to play this prototype level.
"My upload fixes a texture by adding a new material for it. I have also created an overview texture, generated a nav mesh, and added a level description, all of which are conveniently packed into the bsp itself for maximum convenience. Try it out and let me know how you think!"
It's unknown at this point who has distributed the mod or why, but it's thought the mod originates from an early build - called Terror Strike - by Turtle Rock Studios.
A HISTORIC LEAK HAS OCCURRED

The very first prototype of Left 4 Dead that lead Valve to Turtle Rock in the first place, has leaked in a playable state today.

Out of everything that has leaked thus far, this holds the most historical significance.https://t.co/wfHcxiTTwo

— Tyler McVicker (@Tyler_McV) January 6, 2023
ICYMI, Left 4 Dead almost didn't have zombies. Former Valve writer Chet Faliszek revealed that during the development of Left 4 Dead, he had to convince Valve president Gabe Newell that zombies weren't cliché or "cheesy".
Did you see this new mod that brings 6DoF, motion-controlled VR to Left 4 Dead 2?