Part one of InXile's remastered Bard's Tale trilogy arrives on PC next week
Second and third games due later this year.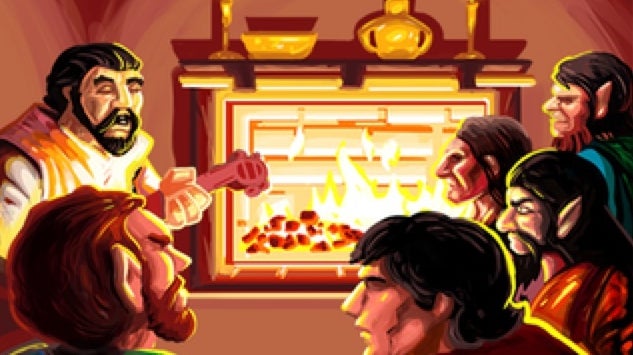 InXile Entertainment has announced that the first instalment of its long-anticipated Bard's Tale Trilogy remaster will be launching on PC next week, August 14th.
Part one of the fondly remembered role-playing series originally released all the way back in 1985, under the name Tales of the Unknown: Volume I - The Bard's Tale. It was notable for its then state-of-the-art 3D graphics and animated sprites - both of which get a respectful touch-up in the new remastered version.
InXile's three Bard's Tale remasters, which have been developed by Krome Studios, were first announced in 2015 as a backer reward for the Bard's Tale 4 Kickstarter.
They all feature revamped visuals (some of which you can see in the launch trailer below), and have been designed to offer a "uniform playing experience" across all three series entries, "without the need for emulation or compatibility concerns".
Parties can, for instance, be carried across all three remasters, and there's improved spell access, better inventory management, and an automap. Additionally, it's possible to play as either a male or female character, an option not included in the earliest games.
The first part of InXile's remastered Bard's Tale trilogy launches on August 14th. Part two, The Destiny Knight, is due this autumn, while the Thief of Fate, part three, is coming this winter. All three are being released as a single bundle on Steam and GOG, and will cost $14.99USD.
The Bard's Tale 4, meanwhile, is due to launch on PC, PS4, and Xbox One on September 18th.