Paper-craft point-and-click Tengami confirmed for Wii U
Stylish iOS pop-up-book puzzler hitting the eShop in early 2014.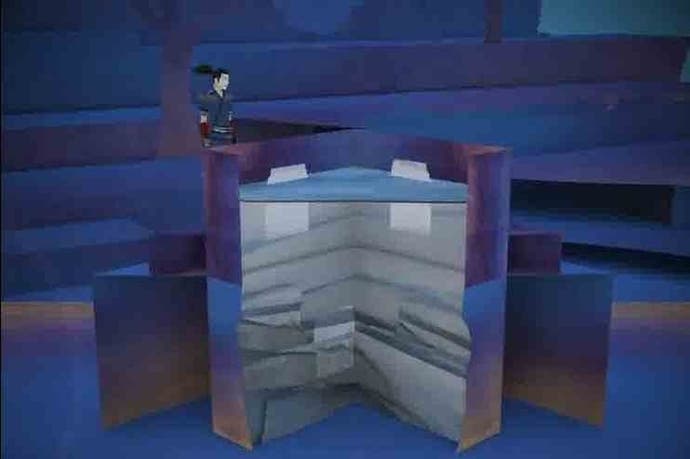 UK-based indie developer Nyamyam has announced that it's bringing its upcoming iOS 2D point-and-click origami-based adventure Tengami to Wii U. "Last year we asked on Twitter whether you would like to see Tengami on the Wii U. The response was so overwhelmingly positive that we began the process of bringing Tengami on the Wii U to life," said Nyamyam in an interview with Nintendo Life.
Nyamyam co-founder Jennifer Schneidereit explained that Nintendo is making an effort to court indies with its fledgling eShop. "From what I can tell Nintendo are trying to be supportive of indies and trying to make sure that more and more independent developers get the chance to develop for the Wii U. For example, at PAX East and GDC this year I ran into Nintendo representatives at various events aimed at independent developers. You can tell they are definitely reaching out to the community."
The developer told Nintendo Life that it just received its Wii U dev kits, so the porting could take awhile. The iOS version of Tengami is expected to launch this summer, while the Wii U port is estimated to come out in "early 2014." PC and Mac version are in the works, too, though no release window has been sorted for those.
I played over 20 minutes of Tengami at a GDC event and found it a slow, but beautiful casual puzzler cut from the same cloth as Superbrothers: Sword and Sworcery. In demo form it seemed relatively linear, but there's plenty of exploration, too, as you unfold pieces of the scenery to reveal hidden paths in what resembles a virtual pop-up book set in a land of Japanese fairy tales.