Pac-Man 256 is coming to consoles and PC in June
Adds four-player co-op.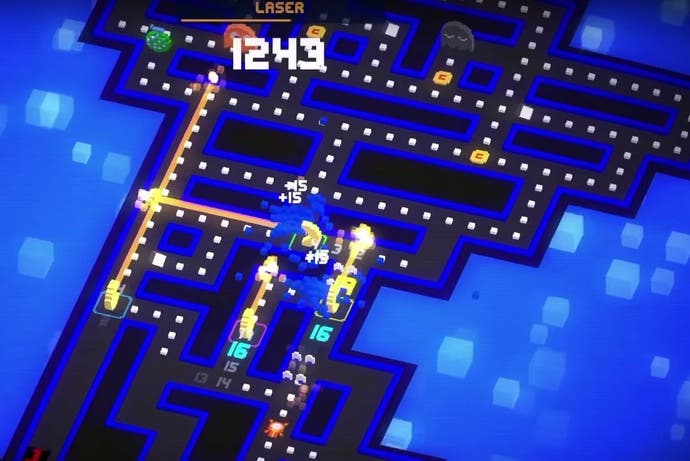 Last year Crossy Road developer Hipster Whale released Pac-Man 256, a mobile game based on a glitch that occurs for players who conquer the original Pac-Man's 255th level. Now, that game is coming to PS4, Xbox One and PC on 21st June - which just so happens to be Pac-Man's 36th birthday. Yet he doesn't look a day over 30.
This console and PC version of Pac-Man 256 is being developed by 3 Sprockets. It will add four-player local co-op as players chomp their way through an endless scrolling level where Pac-Man runs from ghosts and a chaotic realm of colourful numbers.
To commemorate this new version, Pac-Man 256 mobile's Coin Doubler micro-transaction is on sale for £2.29 instead of £3.99 until 27th May.