This is Pac-Man 256, a game based on a glitch
Waka waka.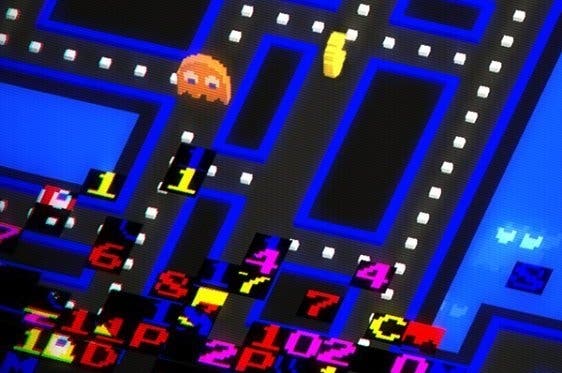 The Map 256 Glitch is infamous among Pac-Man fans for making the arcade game impossible to beat. Now, there's a game based on it.
Pac-Man 256 is a new free-to-download endless maze chase game due out on smartphones and tablets this summer. It's made by Hipster Whale, developer of 2014 iOS hit Crossy Road.
You play from an isometric view-point, with a scrolling stage and chunky pixel visuals. We see Pac-Man's iconic ghosts as well as collectible coins and gift boxes. You swipe up, down, left or right to run through the maze.
You can see how the glitch effect has been incorporated into the game as it turns up to chew up the stage.
In Pac-Man, the Map 256 Glitch can occur when when you make it to map 256. It sees the right side of the screen turned into a jumbled mess of numbers and letters, with the left side normal.
Gameplay is below.