Oxenfree dev's pub-crawl-in-hell adventure Afterparty heading to Switch next week
And there's 20% off pre-purchases.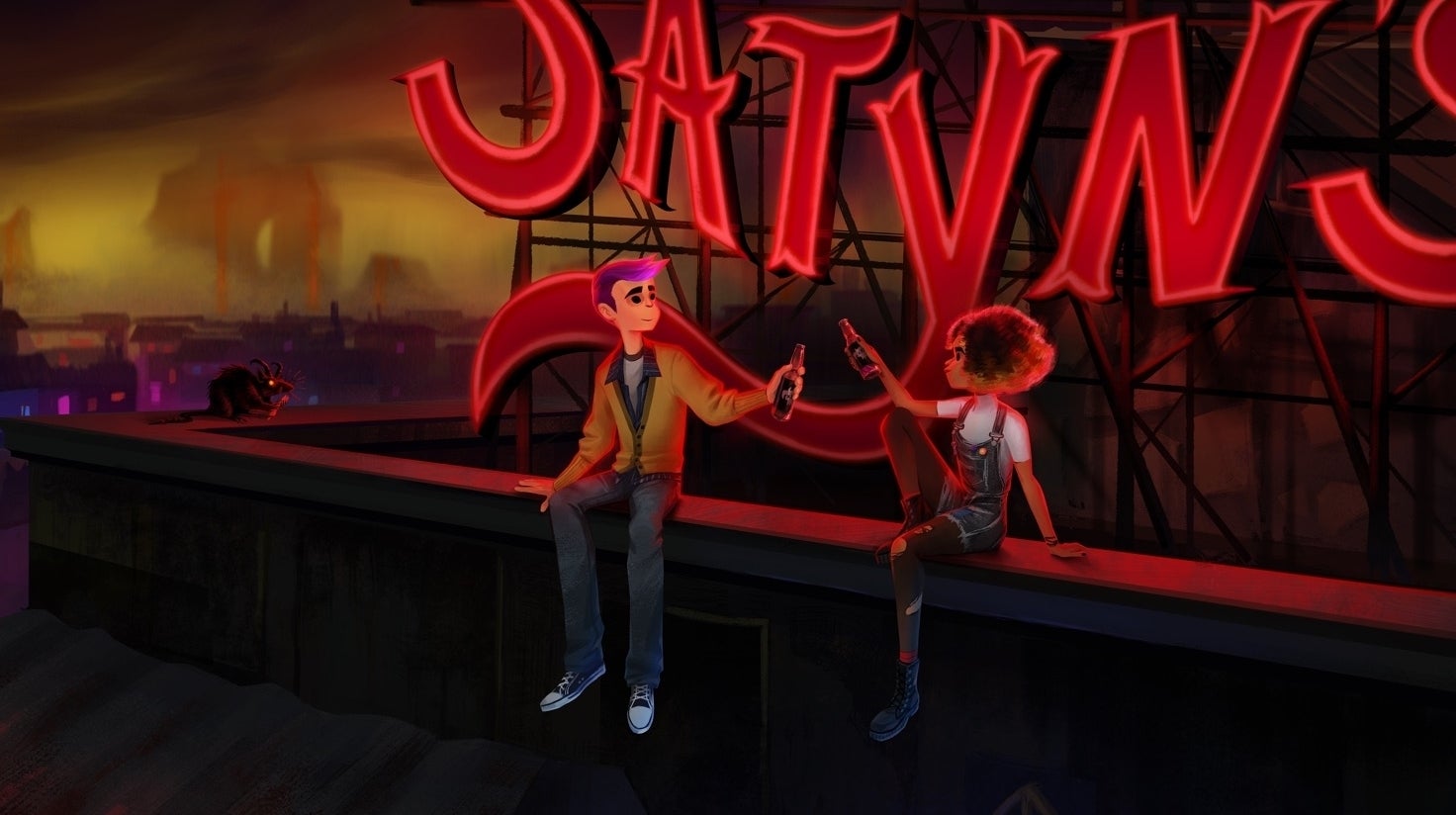 Oxenfree developer Night School Studio's well-received pub-crawl-in-hell narrative adventure, Afterparty, will be slinging one back and staggering its way onto Switch next Friday, 6th March.
Afterparty, which released on PC, PS4, and Xbox One last October, tells the story of Milo and Lola, two recently deceased best friends who hatch a plot to escape the eternal torments of Hell - a task that, thanks to a loophole, requires them to drink Satan himself under the table.
What follows is a boozy adventure covering the many and varied drinking holes along the River Styx. It's not all cocktail chugging debauchery, however; Afterparty is a candid character piece as much as anything, peeling back the layers of its dual leads to really pick apart the relationship that got them to hell in the first place.
"What begins as a laugh-out-loud funny examination of the inherent awkwardness of partying with strangers slowly made me shiver with unease as Milo and Lola are confronted with their fears and inadequacies," wrote Eurogamer contributor Malindy Hetfield in her Afterparty Recommended review last year.
"Afterparty, like Oxenfree before it, really resonates with me in the way it portrays relationships, both between characters and in a wider sense," Malindy continued, "They take effort, and they can hurt, and sometimes we're all just lonely together, but we're never truly alone and we still have time to figure this out, even if it takes a lot of alcohol to get there."
Afterparty will be available through Switch's eShop when it releases on 6th March. It'll cost £17.99, but those that pre-purchase can get 20% off, making it £14.39.