Oxenfree developer reveals first trailer for its drunk-in-Hell adventure Afterparty
Coming next year.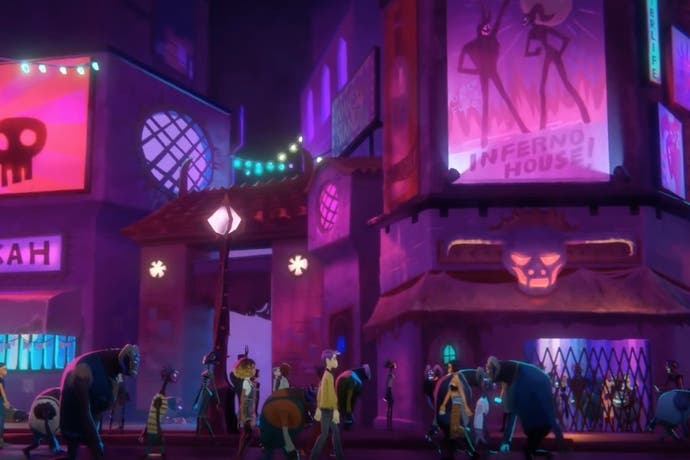 Oxenfree developer Night School Studio has offered the first proper look, via a new teaser trailer, at its upcoming boozy-night-in-hell adventure Afterparty.
Afterparty, which was unveiled late last year, sees you taking on the roles of Milo and Lola, two recently deceased best friends who find themselves facing an eternity in Hell.
It turns out, however, that there's a loophole: anyone that can outdrink Satan can earn re-entry to the land of the living. And so begins something close to a boozy road trip, a night of debauched pub crawling along the River Styx.
"What adventures will you stumble through in the underworld?", asks Night School Studio, "Every step is up to you. Time to go on the best bender ever, uncover the mystery of why you've been damned, and drink the big guy under the table".
Afterparty, from what's been shared so far, is a narrative-focussed adventure in the same mould as Oxenfree. The new trailer above offers an early look at the visually striking game in action, and features a conversation system that appears near identical to the one that formed the heart of Oxenfree - albeit with an apparent, occasional electronic messaging twist.
Oxenfree was a wonderful experience, so there's plenty of reason to be excited about Afterparty. Unfortunately, it's not currently scheduled to release on PC until 2019.