Outside Xbox goes heisting in GTA Online
Plus F1 2013, Batman: Arkham Origins.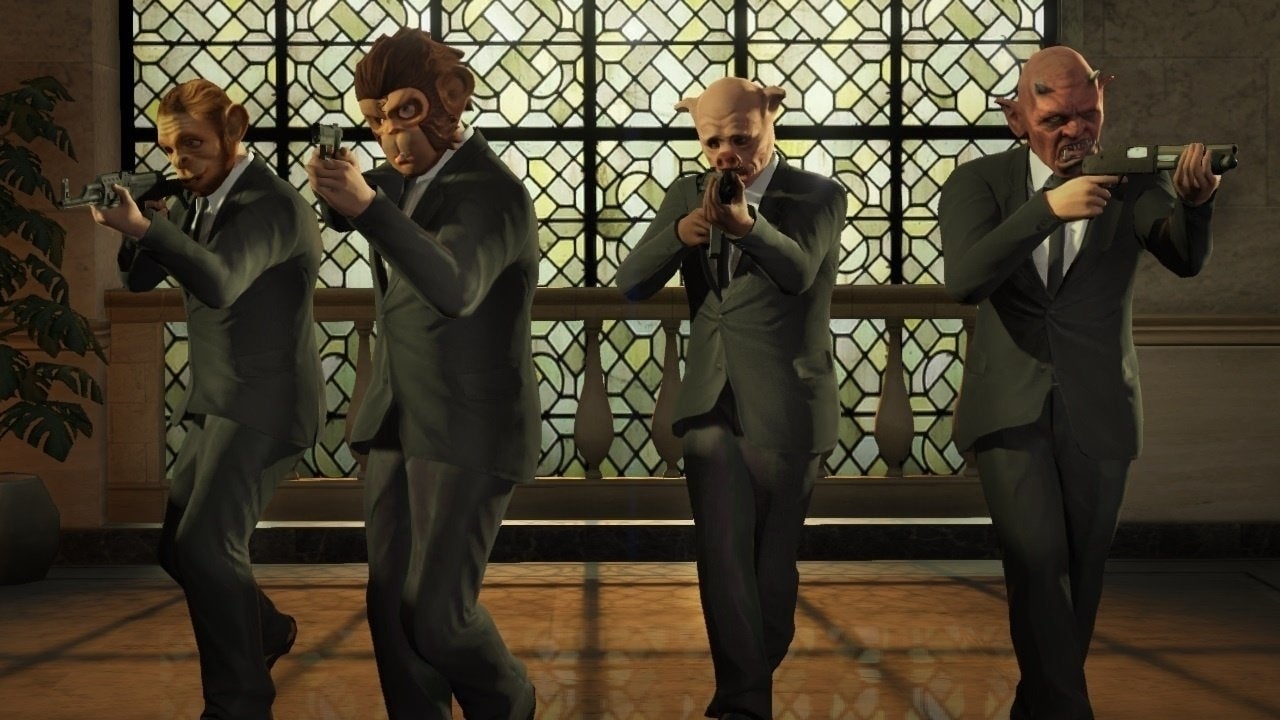 Welcome to your weekly video debriefing from Outside Xbox, in a week in which GTA Online launched to the mighty sound of server trouble and lots of people standing around in a car park waiting for a race with Lamar. There were a few teething problems, in case you hadn't noticed.
We seem to be past the worst of it now, leaving players to rediscover Rockstar's gloriously madcap sandbox in a shared, persistent world. This is a place where all co-op plans go out of the window the second you drive past a ramp, or a robbable shop, or something shiny. In our first foray into multiplayer Los Santos, Jane and I commit the heist getaway of the century, with spectacular Tokyo drifting and improbable jumps.
If it's realistic driving you're after, F1 2013 will be more your speed. This year's F1 game, also out this week, adds classic 1980s and 1990s-era vehicles to the mix. In Show of the Week, we appraise the new F1 game, while Mike ditches us driving dilettantes for someone who loves motor racing as much as he does: Sky's F1 commentator David Croft.
Finally, Jane ponders Batman: Arkham Origins, Warner Montreal's prequel to Rocksteady's superlative Arkham games. The good news is that combat looks and feels much as it did before, albeit with cosmetic tweaks. Angrier, more aggressive stances in combat signify a less refined Dark Knight in only the second year of his career. Predator gameplay has barely been meddled with either, with all the swooping between gargoyles and kicking thugs in the head we enjoyed previously. See for yourself in this Batman: Arkham Origins gameplay.
For more from Outside Xbox, including a tour of themost expensive apartment you can buy in GTA Online, come join us at outsidexbox.com.