Our best look yet at Dragon's Dogma Online
Dragons! Online play! Action!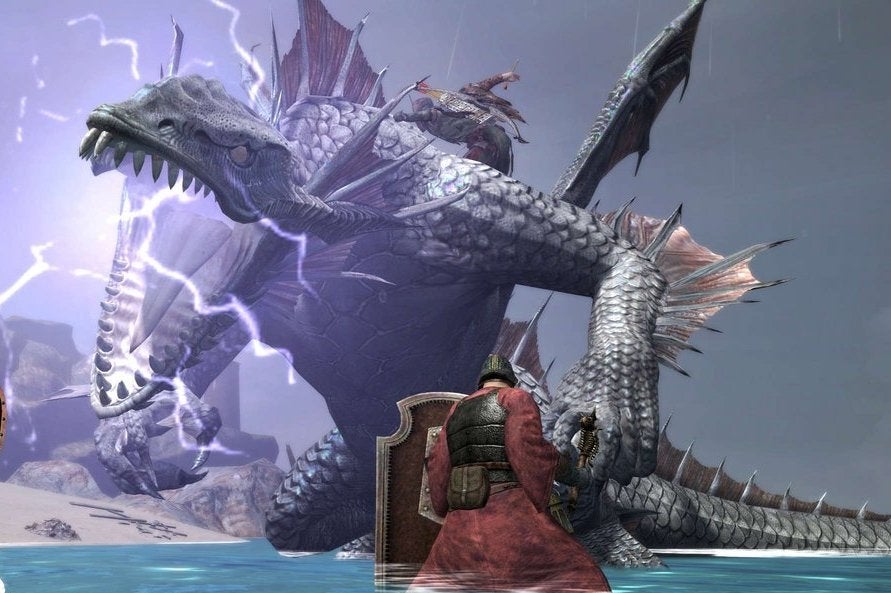 Capcom has released a new trailer for action role-playing game Dragon's Dogma Online, due out in Japan for PC, PlayStation 4 and PS3.
The video, below, features Japanese voiceover, but we get a good look at the visuals with snippets of gameplay thrown in.
Dragon's Dogma Online is free-to-play, so you can expect microtransactions, and as an online-focused title there's a lobby that supports 100 players. Players can form parties of up to four players or pawns and go on quests. Raids support up to eight players at once.
The executive producer is Hiroyuki Kobayashi, who led the charge on the first Dragon's Dogma game.
Last month a Capcom UK representative told Eurogamer there are currently no plans to release Dragon's Dogma Online in the west. It's a similar deal for Deep Down, Capcom's other action role-playing game, although Deep Down is further away from release.
Dragon's Dogma came out for the PlayStation 3 and Xbox 360 in May 2012. An expanded and enhanced version, called Dragon's Dogma Dark Arisen, launched in April 2013. Fans of the well-received series have called for a sequel ever since.