OlliOlli dev announces Not a Hero release date
On PC in May, PS4 and Vita later this year.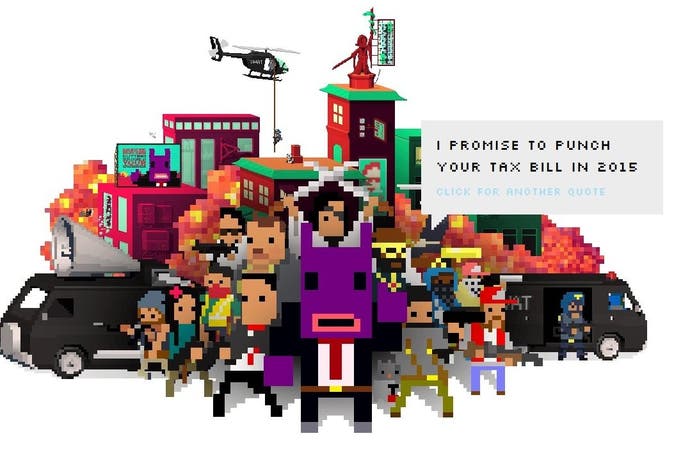 Not a Hero, the next game from the talented team that brought us OlliOlli, will be released 7th May on PC via Steam, GOG and Humble.
PlayStation 4 and Vita releases will follow "later this year".
Not a Hero is a side-on pixel-art shooter our Martin Robinson lazily - by his own admission - described as "a 2D Vanquish with hipster bounce".
Not a Hero is a simple, joyful game. Better yet, its London-based maker roll7 cheekily aped the whole Molyneux-Godus story last week and made Bryan Henderson - the guy who was supposed to become god in Godus - a god in Not a Hero instead.
Not a Hero will be playable in London at Rezzed in March.