Old-school WW2 shooter Battalion 1944 launches in Early Access next month
Limited-access beta even sooner.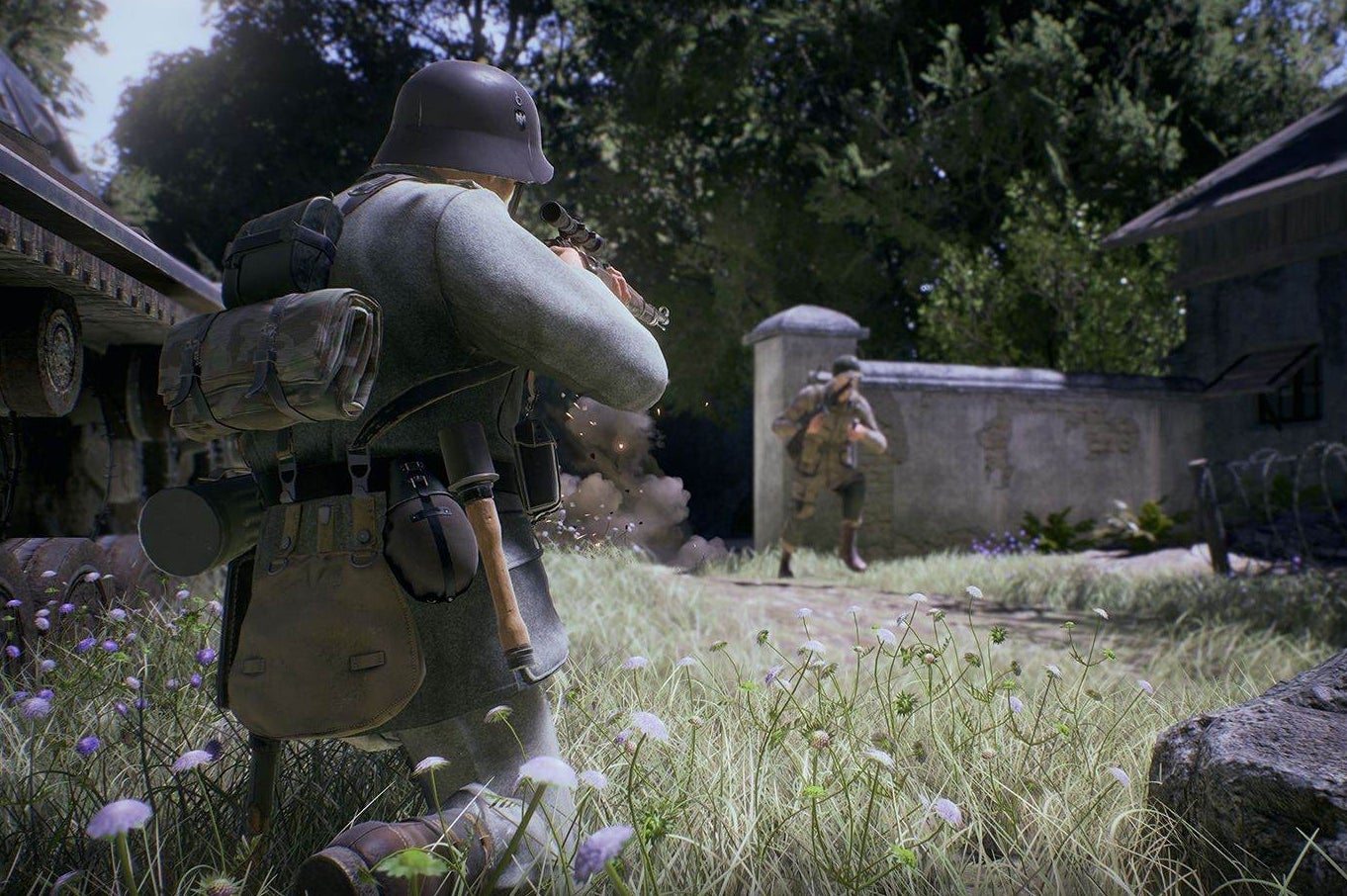 Developer Bulkhead Interactive has announce that its old-school WW2 shooter, Battalion 1944, will launch in Steam Early Access on Thursday, February 1st.
Battalion 1944 first emerged back in 2016 when Derby-based Bulkhead Interactive - the studio behind Pneuma: Breath of Life, and the well-received first-person puzzler The Turing Test - launched a Kickstarter campaign to fund development of the project.
Its World War 2-flavoured first-person multiplayer focus, and the studio's stated aim to recreate the kind of action seen in early shooters like Call of Duty 2, clearly struck a chord with backers; the game reached its £100,000 target in less than three days.
Battalion 1944's success came well before either Battlefront or Call of Duty had announced their return to classic "boots on the ground"-style action, but Bulkhead's dedication to the bygone age of shooters goes much further than that.
Speaking to Eurogamer last year, director Joe Brammer explained that the studio isn't merely looking to mimic a classic style of play, it's attempting to replicate the specific movement quirks and oddities that gave early shooters their distinctive flow.
Prior to Battalion 1944's Early Access launch on February 1st, Bulkhead will hold a limited-access beta. Kickstarter or Humble Bundle backers will automatically gain access to the beta, which runs from Friday January 19th through to Sunday January 21st, and everyone else can register for a chance to participate.
Last month, Bulkhead and Battalion 1944 publisher Square Enix announced that the game will only cost £11.99 / $14.99 USD when it launches in Steam Early Access next month. At the time, Brammer explained, "The market has changed so much since we first started work on Battalion 1944, and as players we felt like we wanted to see a fairer approach to pricing in-development video games."
As Battalion 1944 will now cost less than its lowest Kickstarter tier, backers will receive additional unique skins and cosmetic-focused loot crates.