Oddworld: New 'n' Tasty set for spring
New story trailer shows off lovely, creepy environments.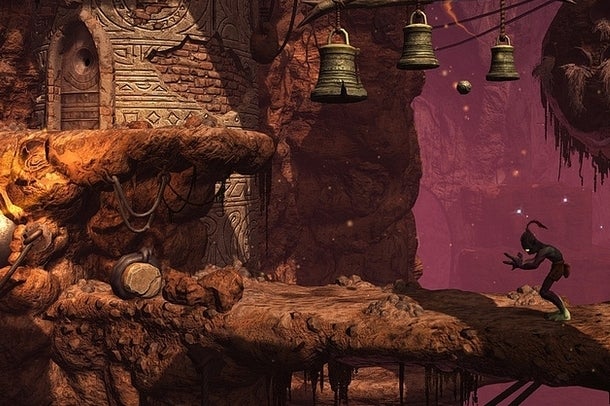 Oddworld: New 'n' Tasty , Just Add Water's HD remake of Oddworld: Aby's Oddysee, is now set for spring on PS3, PS4 and Vita, the developer has announced.
To commemorate the launch of the PS4, Just Add Water has released a story trailer for its upcoming remake. Unfortunately it doesn't show any gameplay, but the spooky, desolate settings sure are eye-catching.
New n' Tasty is also set for Wii U, PC, Mac and Linux, but not Xbox 360 or Xbox One. A rep from Just Add Water confirmed to us that these non-Sony platform versions are "coming in the weeks after the PlayStation versions."