Oddworld: New 'n' Tasty is coming to Wii U next week
That should be all of 'em. Now bring on Exoddus!
Oddworld: New 'n' Tasty is coming to the Wii U eShop on 11th February in both Europe and North America, publisher Oddworld Inhabitants has announced.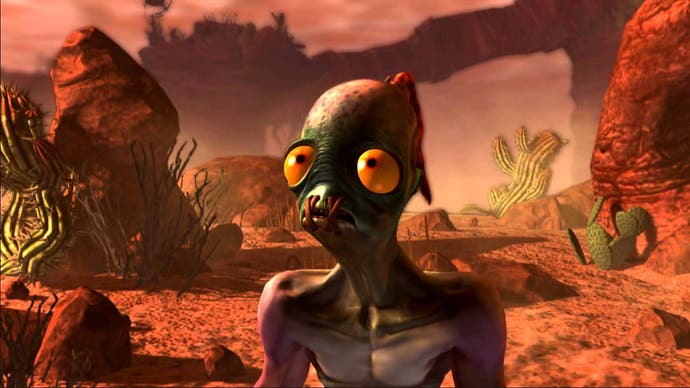 While no price has been revealed, the publisher did confirm that it will be 25 per cent off for "a short period" after launch.
This Wii U version of the platform/puzzler remake will support off-screen play on the Game Pad.
Oddworld: New 'n' Tasty launched in summer 2014 on PS4, then made its way onto Xbox One, PC, Mac, Linux, and PS3 in early 2015. Finally a Vita version popped up not but two weeks ago.
Our Chris Donlan praised New 'n' Tasty upon its PS4 launch. "Graphics lose their luster. Design tricks become predictable and then forgettable. Injustice, it turns out, rarely goes out of fashion," he said of Lorne Lanning's darkly comic industrial satire in his Oddworld: New 'n' Tasty review.
The Wii U marks the final platform New 'n' Tasty was in development for, meaning that developer Just Add Water can focus on the Abe's Exoddus remake it confirmed last year.