Oddworld: New 'n' Tasty gets old school controls
Play like it's 1997.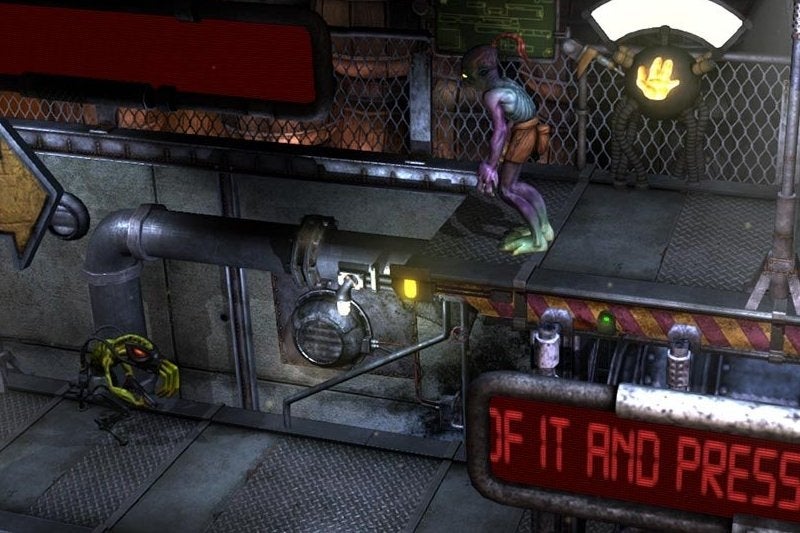 Oddworld: New 'n' Tasty on PlayStation 4 has been updated with the addition of an old school controls option.
The free update is designed to appeal to fans of the original Oddworld: Abe's Oddysee and Oddworld: Abe's Exoddus, which launched on the PSone in the late 90s.
It adds two new classic control options to the settings menu in the game. Here's how it works:
Button To Run: the first option makes Abe walk with the analog stick until the player holds down L2, rather than Abe both walking and running with the stick.
Button To Hop: once toggled on, players can make Abe hop forward with just a single button, making gaps, mines and enemies easier to navigate.
"We initially set out to focus on a single control scheme and make it work as best we could," said Oddworld: New 'n' Tasty's game designer Matt Glanville, "but after releasing New 'n' Tasty we received a lot of requests from fans to add classic controls.
"It's something we always wanted to do but didn't find the time for. Now that we've had a little more time to dedicate to it, we've added these new options and the reaction from players has been superb."
New 'n' Tasty is currently in development for PlayStation 3, PS VIta, Windows PC, Mac, Linux, Xbox One and Wii U.