Occult mystery The Vanishing of Ethan Carter first to console on PS4
In 2015. PC version launches in a few weeks. New trailer released.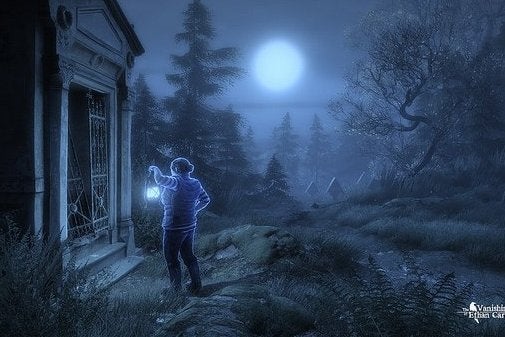 Occult mystery game The Vanishing of Ethan Carter comes to consoles first on PlayStation 4.
Adrian Chmielarz, founder of developer The Astronauts, explained the decision in a blog post.
"Because Sony has been incredibly supportive and pro-active in making sure that happens," he said. "It's as simple as that, really."
The PC versions continues unaffected, Chmielarz said, and launches in a few weeks. The PS4 version comes out at some point in 2015.
Meanwhile, The Astronauts released a new video to coincide with the PS4 announcement. It focuses on one of the murders that Paul Prospero, the game's occult-minded detective, solves when investigating Ethan Carter's disappearance.
The Astronauts is an eight-person team founded by former People Can Fly (Painkiller, Bulletstorm, Gears of War: Judgment) developers.
The Vanishing of Ethan Carter is described as a first-person story-driven mystery game that revolves around exploration and discovery. The story and aesthetic mixes pulp and horror into a video game detective thriller inspired by the likes of H.P. Lovecraft. There is no combat. It's less about pure terror and more about "clammy unease".