Notch: EA's Origin is a good thing
"I find the idea of one platform a bit scary."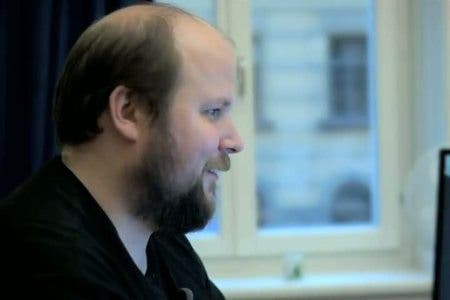 Minecraft maker Markus "Notch" Persson has given his blessing to EA's digital platform Origin.
The Mojang founder thinks it's a good thing that Valve's rival service Steam has a serious competitor.
"I think it's a bit dangerous to only have one digital distribution platform like Steam," he told GameSpy.
"I love Valve, but out of principle, I find the idea of one platform a bit scary. So I like that there are others competing - for example, Desura and Impulse, who recently got bought by GameStop. It's a good thing that there are more."
Origin launched last year and quickly established itself, buoyed by aggressive promotions for EA published games that were absent from Steam. Origin now has 9.3 million users, and more than one million are active every day. Steam's witnessed five million people online at once, and has 35 million active users.
"Origin does a couple things badly compared to Steam, which is impressive since they had eight years to study Steam," Notch continued.
"They should definitely have a chance to do their thing, but they might want to move away from titles that make people use it and show people why they should use it.
"But I think, in principle, it's a good thing."
Last month EA executive Peter Moore asked PC gamers to give Origin 18 months to two years before comparing it to Steam.
"We need to continue to add social layers so there is value to the consumer, so it doesn't feel like, in their words, 'something that is mandatory that I don't want'," Moore said.