No Man's Sky limited edition has online play icon hidden under sticker
UPDATE: Sony blames "production issue".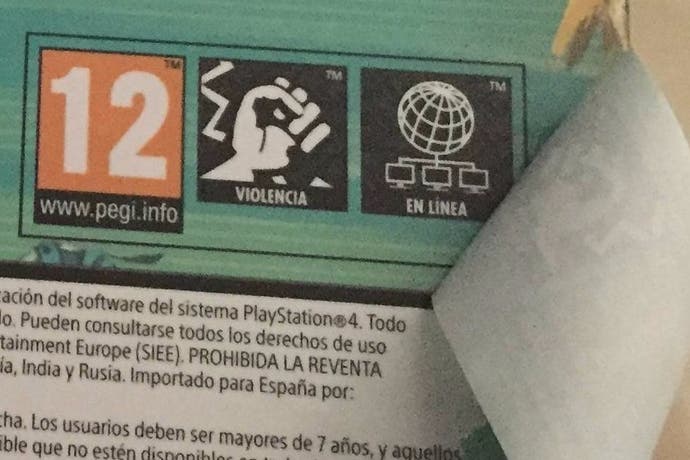 UPDATE 5.10pm: Sony has told Eurogamer that the online play and increased age rating featured on limited edition No Man's Sky packaging is a "production issue".
The original icons - now hidden under a sticker - were incorrect, the publisher continued. Here is Sony's statement in full:
"Incorrect descriptors were incorporated into the original No Man's Sky limited edition packaging," a company spokesperson said. "This was a production issue and was rectified using placement stickers."
ORIGINAL STORY 10.10am: The European limited edition of No Man's Sky features an icon on its box advertising online play - which has now been covered up by stickers.
On the surface, the stickers say PEGI 7 with a warning for mild violence.
Peel the sticker back and the box beneath reads PEGI 12, with the mild violence warning, and the icon showing online play is available.
Confusion over the inclusion - or not - of proper online play has dominated fan discussion since No Man's Sky released. This latest news does not help.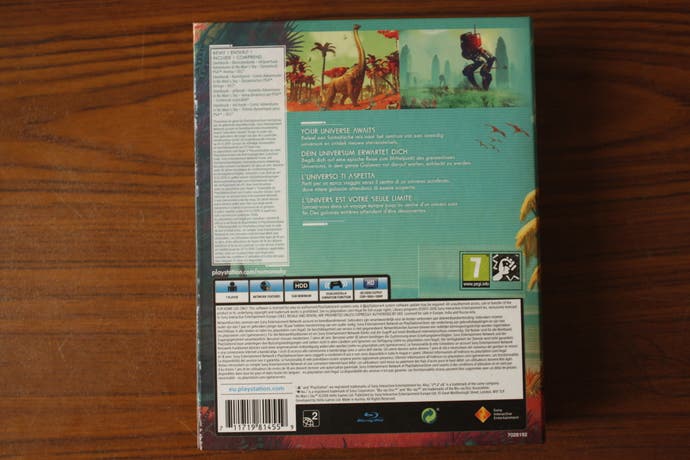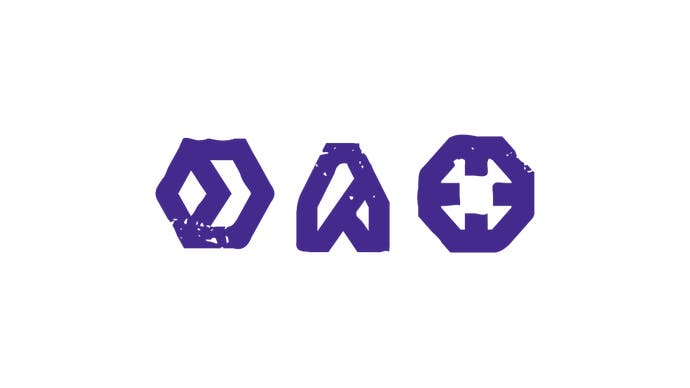 Images quickly appeared popped up online of No Man's Sky owners peeling back the stickers and being surprised at what's underneath.
PCGamesN has confirmed with retailers that the stickers are on European limited edition boxes in the UK and abroad.
As far as anyone knows, No Man's Sky features no multiplayer although you can register discoveries to a central server. These are then visible to other players.
Before launch, No Man's Sky creator Sean Murray said the whole multiplayer issue was moot since it was infinitely unlikely two players would ever meet in the game's universe.
However, this happened on the game's first day.
The two players could not see each other, although Murray later wrote on Twitter that there may be more to player interaction than we can currently see, due to servers being too busy.
One reading of this would be that, whatever players meeting actually does, it simply isn't working yet due to the number of player discoveries currently hogging server traffic.
Regardless, the limited edition boxes do nothing to quell the fury of some fans convinced No Man's Sky has launched without a key component they were expecting.
So, why do the boxes have a sticker? Was it simply a mistake, or is something else going on?
It's likely that limited edition boxes' were printed earlier than the regular edition due to their extra packaging.
And while some fans have taken the change as evidence for cut content, the PEGI 12/online play icons may just be the ratings which Hello Games expected the game to get, before PEGI informed the developer of its final decision.
We've asked Sony what's going on.