No Man's Sky getting "impactful" visual upgrade on PS5, Xbox Series X/S, PC
Free launch day update boosting multiplayer, more.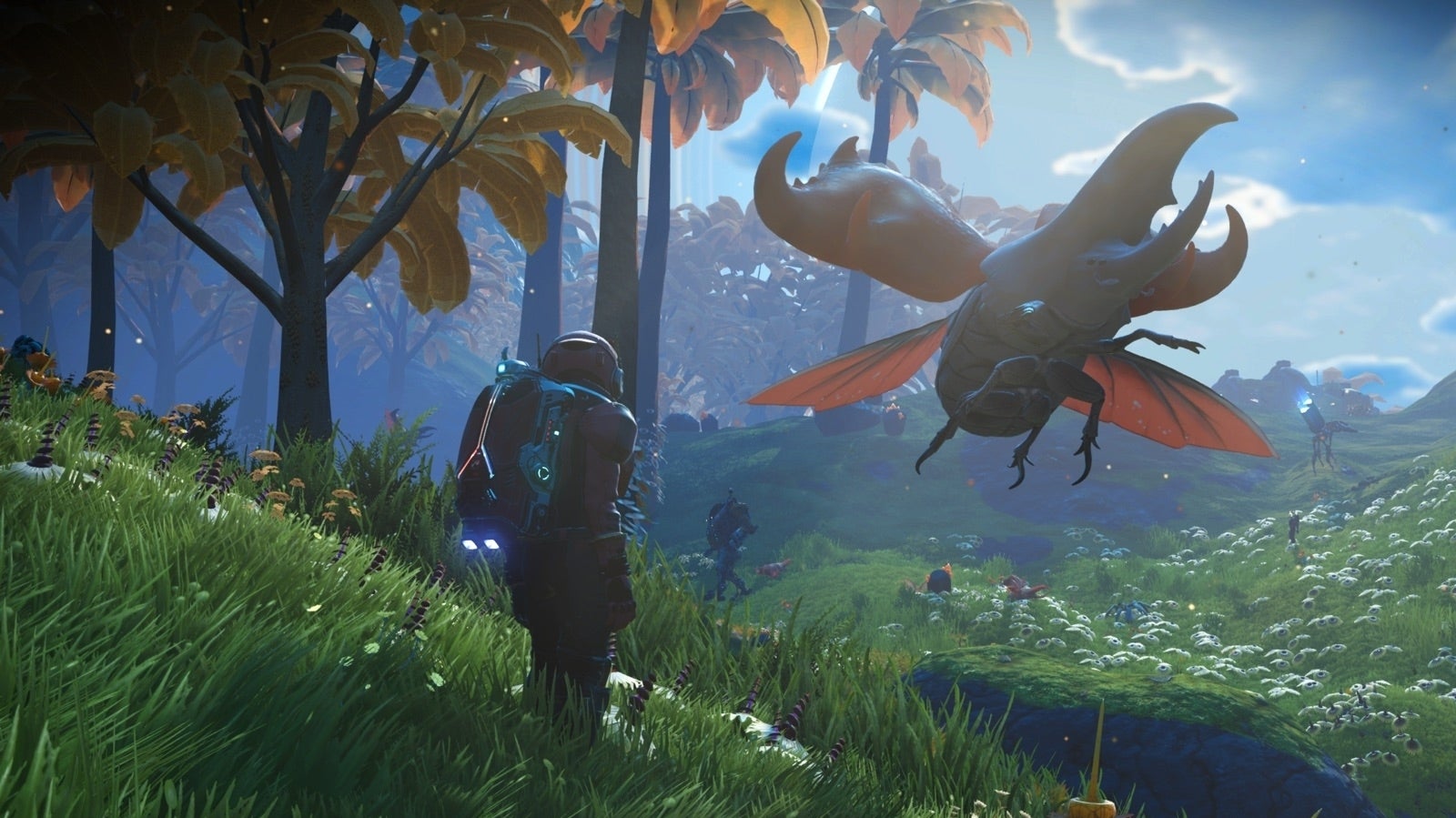 No Man's Sky is getting in on the next-gen action too, and developer Hello Games will be bringing its irrepressible exploratory space sim to PlayStation 5 and Xbox Series X/S - complete with an "impactful graphical upgrade" - in a free launch day upgrade for all existing players.
Hello Games' matter-of-factly titled Next Generation Update promises a range of No Man's Sky enhancements, but top of the list is what the studio is calling "fuller worlds". Expect "lusher, richer and more densely populated universes", alongside increased planetary detail "with thousands more rocks, alien grasses, and exotic flora on screen at any time".
These visual improvements, which you can scrutinise at your leisure in the new Next Generation Update announcement trailer below, will be made available on PC too.
Hello Games is also introducing "ultra" visuals on PS5 and Xbox Series X/S, which include improved shadows, lighting, and volumetric effects, plus greater draw distances alongside the aforementioned "thousands more objects on screen". Additionally, expect "4K at 60FPS".
Next-gen players will also be able to construct and render "far more vast and complex bases on screen" than before, and Hello Games is boosting the online multiplayer count to 32 simultaneous players on PS5 and Xbox Series X/S. Happily, cross-play is supported across all platforms too, so early adopters shouldn't have any problems connecting with their pals.
Elsewhere, Hello Games is promising a 5-10x reduction in loading times so players can "warp from solar system to solar system in an instant", and PlayStation 5 players can expect haptic controller and Tempest 3D AudioTech support. Lastly, No Man's Sky on PS5 will be fully playable in PSVR via backwards compatibility functionality.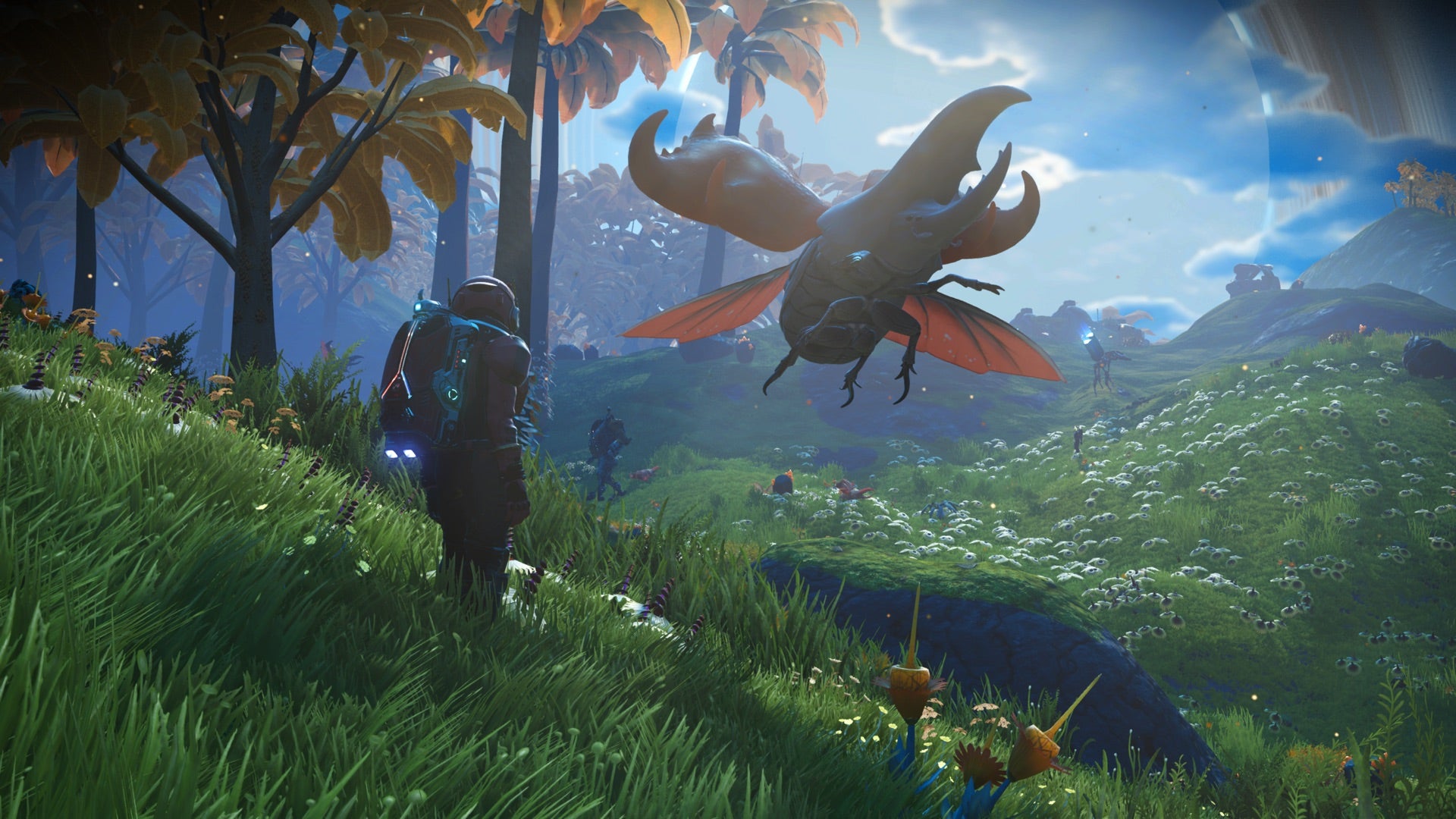 No Man's Sky's free Next Generation Update will arrive alongside PlayStation 5 and Xbox X/S on their respective regional launch days, and Hello Games notes that those upgrading from PS4 and Xbox One will be able to carry their progress across to their new console. Additional details can be found in Hello Games' patch notes.
In other No Man's Sky news, things just got a little bit spookier in space courtesy of a new Halloween update. The derelict freighters first introduced in Hello Games' Desolation update are now both deadlier and more lucrative, rewarding thorough explorers with Quicksilver and new Tainted Metal. The latter can be exchanged for sinister base decorations and customisation options, and full details are available on the No Man's Sky website.