No Man's Sky dev pleads fans not watch gameplay leaks
"You've spent years waiting. Please don't spoil it for yourself :("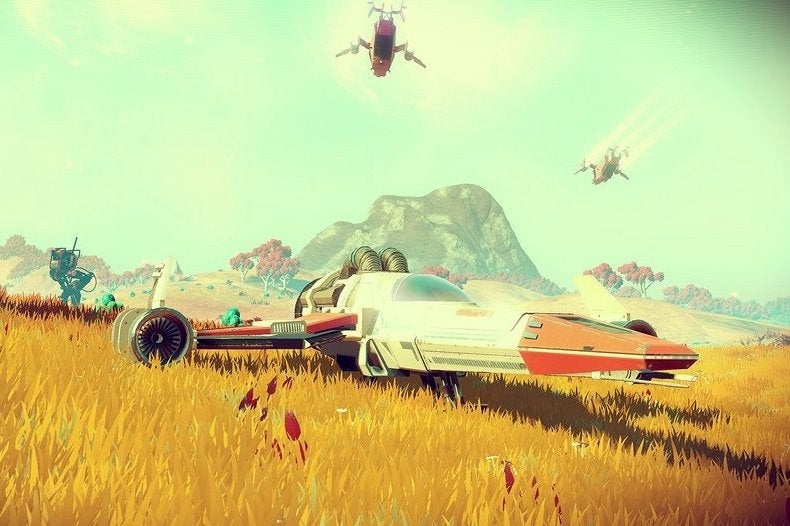 Some early footage of No Man's Sky has leaked and developer Hello Games strongly suggests fans not spoil it for themselves by watching.
"We've spent years filling No Man's Sky with surprises. You've spent years waiting. Please don't spoil it for yourself :(" Hello Games founder Sean Murray tweeted.
"Take a break from reading about it, and picking vids apart. You can experience for yourself so soon."
So how did this footage come about? Daily Motion user Daymeeuhn alleges that he spent $1250 to purchase a copy on eBay that itself was let into the wild after a retailer broke the street date.
Daymeeuhn explained the reasoning behind his extravagant purchasing decision on Reddit. "My best gaming experiences have been when I've received games before street date, knowing I was truly on my own in the universe of that game, and no matter how tempted I might be to ask a friend for help or check a website for a tip or cheat, I CAN'T because it doesn't exist," Daymeeuhn said. "If NMS is crack for everyone here in this reddit, the idea of an early experience with zero information surrounding it is the equivalent of the purest, uncut and unfiltered crack money can buy for me."
It's worth noting that Sony is publishing the game's retail release, so one expects it will do everything in its power to shut these unofficial streams down.
No Man's Sky will launch on 10th August in Europe and 9th August in North America. PC players will have to wait until 12th August.