NIS America Europe online store launches with "ridiculous prices"
UPDATE: NIS America Europe issues statement, fails to address issue.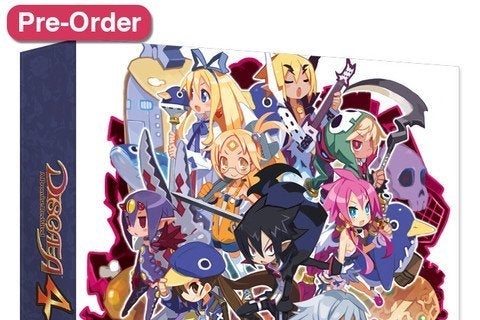 UPDATE 04/07/2014: NIS America Europe has issued a statement following criticism of its recently-launched European store - but failed to address the complaints of its customers.
In the statement provided to Eurogamer, NIS America said it recognised the transition from the US store to the European store "has been difficult for a number of our customers", and apologised.
The statement then goes on to say the European store is "in the best interests of our customers".
"Since our US online store's launch eight years ago, we have been providing carefully crafted Limited Edition products to the Western Hemisphere," it reads.
"We are aware that some customers have been importing and loving these Limited Edition products in the European region. The goal of our European online store is to provide these Limited Edition Products to this region with better service, quicker, more efficient shipping, and better support.
"There have been difficulties with the launch of the new store - as there are for any international venture - but we sincerely believe that if you stick with us, the European online store will provide an overall better experience and better access to our products for our loyal customers in the European region."
NIS said it recognised that the limited anime and merchandise selection was "disconcerting" to some, but this was never the issue. As outlined in the original story below, the issue is that European and Australian customers are being forced to pay higher prices than they would have had they imported from the US store - an option that is no longer available.
Then there's this fillip, "to provide a little peace of mind for our existing European customers, and calm at least some of the concerns that we have heard": NISA will honour the point system used on its US online store for existing European customers at a one-to-one ratio as soon as the system merge has been completed. So, if you have 500 points (worth $5) on the US online store, those points will be transferred to the EU store at a £5 value.
Customers are already pointing the finger at NISA on Facebook in reaction to the statement. Iñigo Goicolea said: "Have you read any comments? This press release seems like a joke so I guess the answer is: no. Well, that's the same thing we're going to say to your store unless you listen to your costumers: No."
Eurogamer has followed up with NISA.
ORIGINAL STORY 02/07/2014: NIS America has finally launched its European online store - and fans of its games are upset over its "rediculous prices".
Currently the European store lists Vita games Danganronpa 2: Goodbye Despair Limited Edition for £59.99 ($59.99 in the US) and Disgaea 4: A Promise Revisited Limited Edition for £49.99 ($49.99 in the US), and PlayStation 3 game Fairy Fencer F: Limited Edition with Beanie for £69.99 ($74.99 in the US). Shipping in the UK costs £4.99.
Today Eurogamer was contacted by a number of irate NIS fans who had intended to import these games from the US store for a cheaper cost - even when factoring in shipping costs. Some had even cancelled their pre-orders with the US store following the announcement of the European store. But there's no going back: now the European store is live, NIS' US store no longer ships to Europe.
As you'd expect, the NIS America Europe Facebook page is littered with complaints.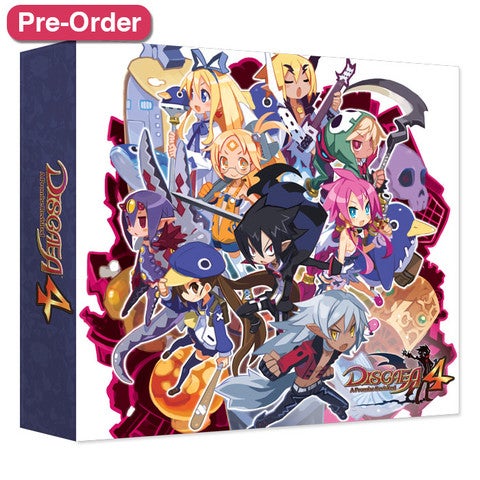 "Sorry guys, I loved the US store, because I could get there the good stuff for a good price," wrote Amahagene Demon.
"Now I can't buy stuff on your US page and the prices on your EU page are way too high, so I have to say goodbye. Sorry doods."
"These prices are taking the absolute mickey," wrote William John Jardim. "Fairy Fencer F is $75 in the US, which equates to approx £45. Obviously I expect a bit of a mark up but an extra £25? Seriously, in one fell swoop one of my favourite publishers is going into freefall.
"The fact we can no longer order from the US store just smacks anti-consumer. I think I'll just keep my Fairy Fencer F & Danganronpa 2 orders with the US store and then have to seriously reconsider my business with yourselves. A pity since I purchased just about every single special edition for the last 3-4 years and had hoped to continue."
Another complaint that has come up is the the European store issues a pre-authorisation charge for the full amount of a game when you pre-order. According to the European store FAQ the charge is temporary and is lifted after around 10 business days, but it's a sticking point for some.
Eurogamer has asked NIS America for comment. There's a live chat button on the European store that says you can speak with someone from NIS America between 10am and 5pm UK time, but at the time of publication it wasn't online.