Danganronpa 1 and 2 are coming to PS4 next year
UPDATE: March release date confirmed.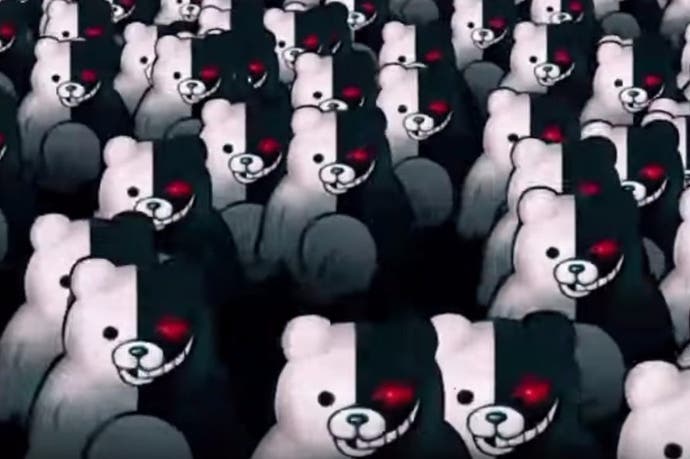 UPDATE 02/12/2016 12am: Danganronpa 1•2 Reload now has an exact release date. It will arrive on PS4 in Europe on 17th March, and North America on 14th March.
ORIGINAL STORY 04/10/3016 6.27pm: Spike Chunsoft's cult classic horror visual novels Danganronpa 1 and 2 will be coming to PS4 in early 2017 as the spruced up anthology Danganronpa 1•2 Reload.
The remastered collection will be available in both physical and digital forms in Europe and North America.
The series began in 2010 with Danganronpa: Trigger Happy Havoc and was followed by 2012's Danganronpa 2: Goodbye Despair. It premiered on PSP and Vita with PC, Mac and Linux versions following years later.
Danganronpa: Trigger Happy Havoc follows the exploits of a group of teenagers trapped in their private school where a malevolent bear named Monokuma forces the cast of pupils to kill one another if they're to escape.
The sequel, Danganronpa 2: Goodbye Despair, follows a similar cast of Hope's Peak Academy students facing Monokuma, only this time on a tropical island following an ill-advised school trip.
Eurogamer contributor Cassandra Khaw highly recommended the Danganronpa series. "Building on careful layers of paranoia, Danganronpa is a game about archetypes being stripped down and dissected, a game about the degradation of a supposed utopia, and a game with surprisingly good writing. And a game that's certainly worth picking up from Steam," she wrote in her passionate ploy to get folks to play these.