Nintendo Switch's premium online service will remain free until 2018
UPDATE: Monthly free game replaced with access to free catalogue.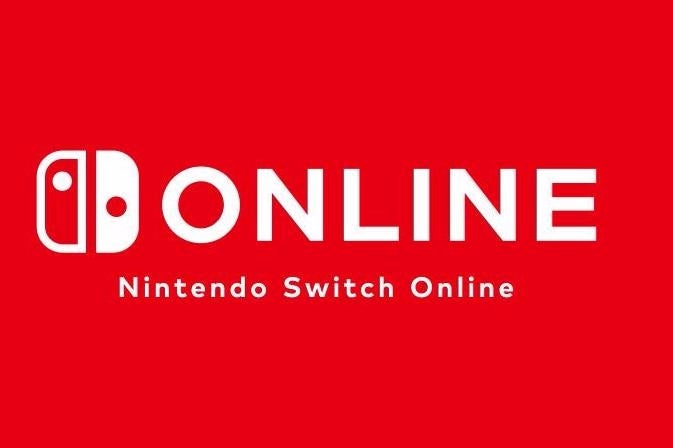 UPDATE 8.10am: Nintendo's previous offer of a free Virtual Console game with added multiplayer - to be kept just for a month - has been replaced with access to a catalogue of the titles.
The change comes as Nintendo shuffled back the launch of its paid-for subscription until next year, as detailed below.
Nintendo's own wording was initially unclear about the change, but the company now clarified the matter in follow-up statements:
"Nintendo Switch Online subscribers will have ongoing access to a library of classic games with added online play," a spokesperson told Kotaku. "Users can play as many of the games as they want, as often as they like, as long as they have an active subscription."
In another follow-up, to IGN, Nintendo stated that the service would begin with NES titles only, but that SNES titles were also being considered for the future.
We've contacted Nintendo here in the UK for word of local pricing.
---
ORIGINAL STORY 2.30am: We've known for a long time that the bulk of Nintendo Switch's online services would require a paid account, but it looks like that won't come into effect until 2018.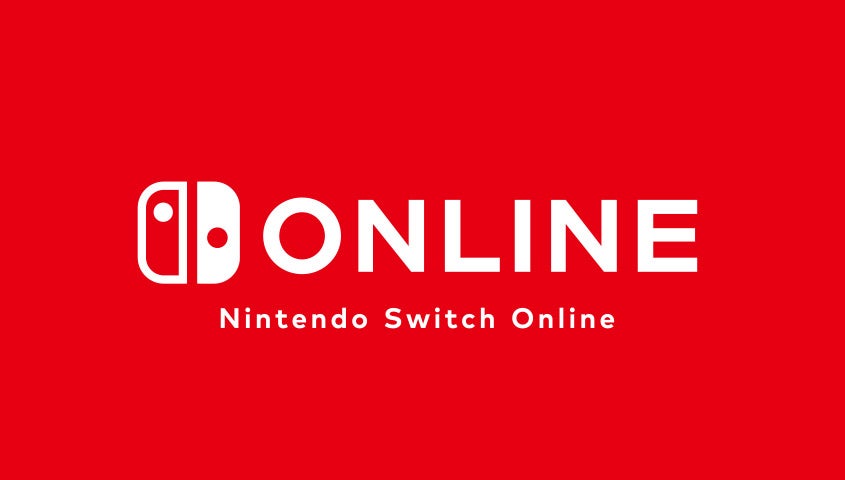 Originally the paid service was planned to launch this autumn, but now it's been delayed until 2018. Until then, everything will remain free.
North American users will be delighted to hear that Nintendo has revealed the online service's cost for the region. It will be $3.99 a month, $7.99 for three months, or $19.99 for a year membership.
Nintendo noted in its announcement that "pricing for additional countries, as well as details of the subscription terms, will be available closer to the launch of the service."
So what does that service get you? The main perks are being able to play games online, getting discounts on eShop titles, acquiring a free "Classic Game Selection" with added online play each month, and the ability to use voice chat over a mobile app.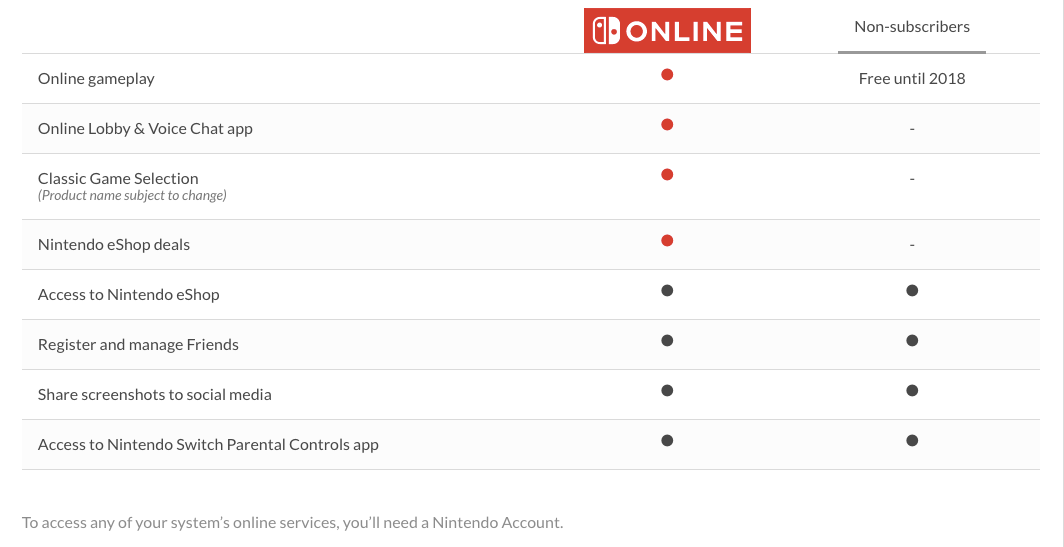 One point that's still a bit vague is what this "Classic Game Selection" entails. Nintendo noted in its announcement that will be a "compilation of classic titles", citing Super Mario Bros. 3, Balloon Fight, and Dr. Mario, as examples. The question is how many games will be offered per month. Will it be just one, or a few at a time? Last we checked, it seemed you'd only be able to play these games during that month unless you buy them, and Nintendo hasn't said anything to refute that interpretation.
As for voice chat, that feature won't be live until Nintendo launches its mobile app this summer. It will no doubt be a bit cumbersome as it requires the use of an external piece of hardware, i.e. a smartphone or tablet. As announced earlier with Hori's officially-licensed Switch chat headphones, Nintendo's voice-chat system won't be the most graceful of solutions but it will keep kids from talking to strangers.
On the plus side, the mobile app's parental controls will still be available for the more limited free version of the Switch's online service, which also includes access to the eShop, a friends list, and the ability to share screenshots over social media.
We'll update once we get UK pricing, but what do you make of this based on its North American platform? Its features are slimmer than those of PSN and the Xbox Marketplace, but it will also retail for only a third of their price.