Nintendo Switch wired headset looks like a right faff
Let's untangle how it works.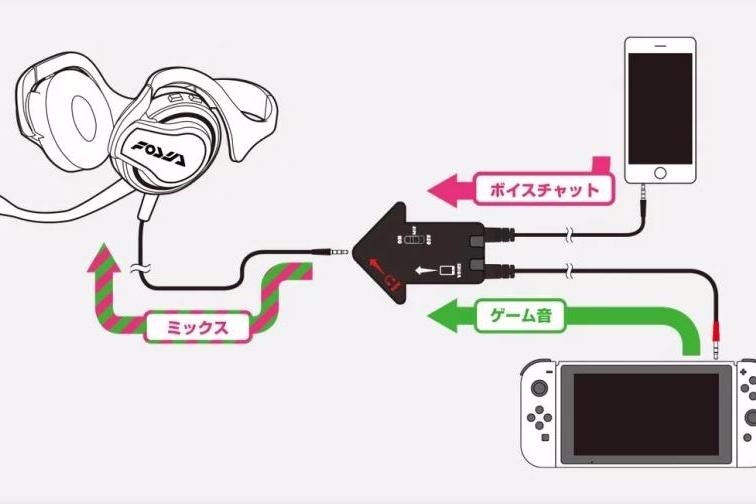 Nintendo's voice chat solution for the Switch is, as we've known for some time, that you use your mobile phone. But what if you want to use a pair of wired headphones and listen to your game's audio as well as voice chat?
In that case you'll need something which looks like this - Hori's officially-licensed Switch chat headphones (thanks, Nintendo Life).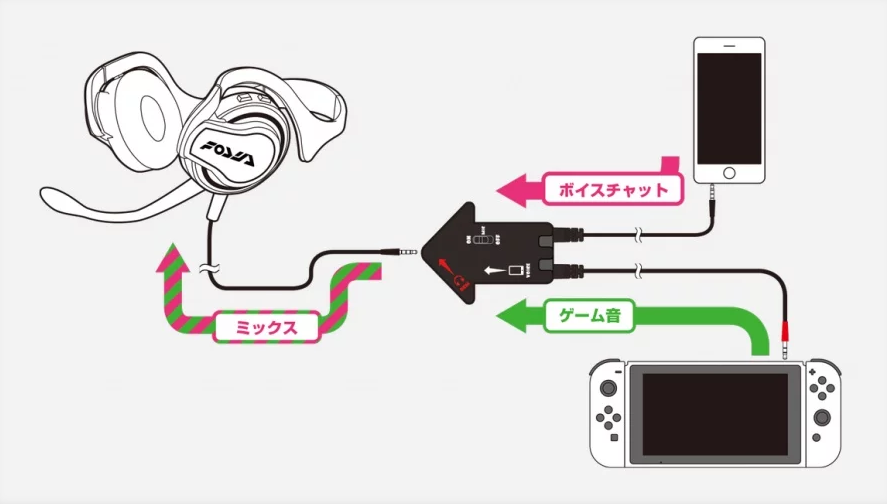 The headcans themselves plug into a splitter device, which you can use to control volume. From there, you'll need to plug one cable into your Switch's headphone jack, and then another into your smartphone headphone jack (or, if you're on iPhone 7, you'll need a headphone adaptor).
そんなフォーリマのギアをかたどった「ステレオヘッドセット エンペラフックHDP for Nintendo Switch」が、ホリさんから発売されることが決定した!
着脱可能なフレキシブルマイクが付属し、当たり前だが、実際にヘッドセットやヘッドフォンとして使用できるぞ! pic.twitter.com/KYTxdfJfEv

— Splatoon(スプラトゥーン) (@SplatoonJP) June 1, 2017
The alternative is you just use your smartphone earphones (which probably have a mic anyway) and the Switch's own speakers for game audio.
Nintendo is set to launch its smartphone app for voice chat and other online features at some point later in the summer.
From September, Nintendo will charge for playing online on Switch, although you will also get some form of Virtual Console game every month at the same time.