The Nintendo Switch paid online service doesn't sound great
You get to play a NES or SNES game for free for a month.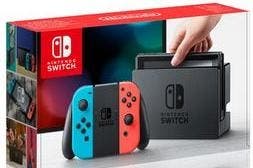 Nintendo Switch introduces a paid subscription for online gaming, as Sony has had for PlayStation and Microsoft has had for Xbox for a number of years.
With both PlayStation Plus and Xbox Games with Gold, you're able to download a number of modern games each month that you can keep and play while you remain a subscriber.
Nintendo's online paid service doesn't look great in comparison. According to the company, subscribers get to download and play a NES or a SNES game, the latter of which comes with newly-added online play, for free for a month.
The wording suggests you can only play these games for a month, before they're snuffed from your console. Subscribers also get discounts on select digital games, but it's the free games we're interested in, and it's here where I'm pretty disappointed.
Meanwhile, by paying for the online service, you get access to online lobby and voice chat, but it's available through a phone app. Why would I pay for voice chat on an app when I can use Skype on my phone?
Here's Nintendo:
"Our new dedicated smart device app will connect to Nintendo Switch and let you invite friends to play online, set play appointments, and chat with friends during online matches in compatible games ─ all from your smart device."
A free limited trial version of this app will be available to download this summer.
Also of note: online play will be free for Nintendo Account holders until the paid online service launches in autumn 2017. Nintendo's website suggests the whole thing won't be ready in Europe when Switch launches in March, so we'll probably have to wait until the autumn anyway.
No word on pricing, yet.