Nintendo Switch Online now has 10 million subscribers
Smashing.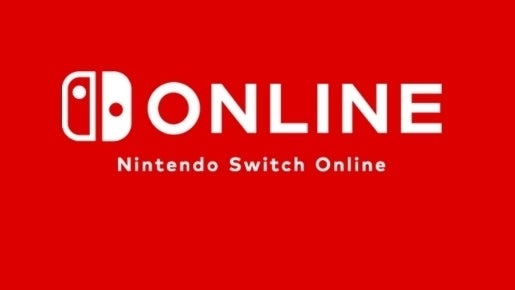 Nintendo Switch Online now has 10 million subscribers, Nintendo has said.
That's up from the 9.8 million reported back in April.
Nintendo Switch Online - the Switch's version of PlayStation Plus and Xbox Live Gold - launched in September 2018 and is required to play most Switch games online (including Super Smash Bros. Ultimate). It also gives you access to NES games, the wonderful Tetris 99, save data cloud backup and voice chat via phones. It costs £3.49 a month or £6.99 for three months or £17.99 for 12 months.
So, how does that 10m figure compare to PlayStation and Xbox? As of February 2019, PlayStation Plus had 36.3 million members. Microsoft doesn't report how many people subscribe to Xbox Live Gold specifically, but as of April this year Xbox Live had over 63 million users (that's across multiple platforms).
Speaking during its annual shareholders meeting recently, Nintendo president Shuntaro Furukawa said the company needs to "further enrich" subscription services in the future.
"Nintendo's policy is that we will consider whether each product we offer is suited to a subscription model as we expand our business in the future," he said.
Then, responding to a question pointing out the content of the Nintendo Switch Online subscription "still feels rather weak" despite being cheaper than other subscription services, Furukawa insisted Nintendo "will continue to make the content of the service even more appealing going forward".
But what could that entail? Another person asked whether Nintendo will make Nintendo 64 and GameCube titles available as part of a Nintendo Switch Online subscription. Furukawa, as you'd expect, was tight-lipped:
"We cannot provide any new information about how or in what form software developed for past platforms will be delivered to consumers in the future, but we are currently offering Nintendo Entertainment System titles as part of the Nintendo Switch Online service.
"This is just one of a variety of forms in which consumers could play past titles, and we'd like to deliver them in some form. We are very aware that many of our consumers have been asking for a way to play older titles like this."
Meanwhile, Nintendo was asked a question about cloud computing and streaming, in the context of the perception Nintendo has been slow to react to global trends in the past. Both Microsoft and Sony are expected to lean heavily on streaming as the next-generation of consoles enters the market in 2020, and Google Stadia, which is a streaming-only service, comes out later in 2019.
"What are Nintendo's thoughts on these trends, and how do you plan to respond?" the shareholder asked.
Nintendo legend Shigeru Miyamoto had something to say on this one, insisting that while he expects streaming to grow in the future, he's a big fan of local hardware for now: "I have no doubt that there will continue to be games that are fun because they are running locally and not on the cloud."
He went on: "We believe it is important to continue to use these diverse technical environments to make unique entertainment that could only have been made by Nintendo."