Nintendo slashes Wii U sales forecast from 9m to 2.8m
UPDATE: Iwata apologises, will stay in office to see company return to profit.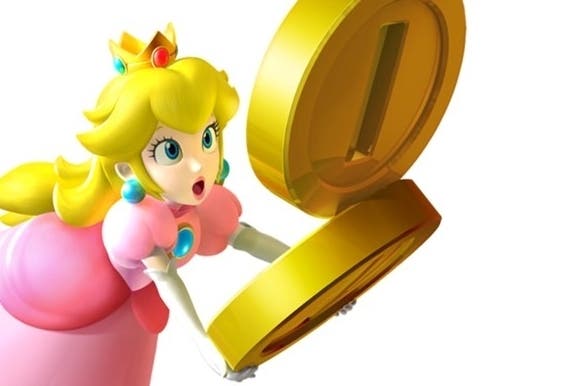 UPDATE: Nintendo president Satoru Iwata has apologised to shareholders for the company's business performance but pledged to stay in office, Nikkei reports (as translated by NeoGAF).
Iwata admitted responsibility for today's poor financial results but said that the first order of business was restoring momentum as soon as possible, and that he will stay as president to see this through.
ORIGINAL STORY: Nintendo has cut dramatically the number of Wii U and 3DS consoles it expects to sell by the end of the financial year.
Wii U's estimated sales are down from 9 million to 2.8m, while 3DS is down from 18m to 13.5m.
The company now expects another full year loss.
Net income for the year had been pegged at a profit of 55 billion yen (£322m), but is now expected to be a net loss of 25 billion yen (£146m).
The launch of Wii U hardware bundles and key games such as Super Mario 3D World helped the struggling platform a little, but the console still fell short of Nintendo's recovery plans "by a large margin".
"In particular, sales in the US and European markets in which we entered the year-end sales season with a hardware markdown were significantly lower than our original forecasts, with both hardware and software sales experiencing a huge gap from their targets," Nintendo president Satoru Iwata explained today.
"In addition, we did not assume at the beginning of the fiscal year that we would perform a markdown for the Wii U hardware in the US and European markets. This was also one of the reasons for lower sales and profit estimates."
It's somewhat surprising to see how much the 3DS also underperformed - despite being 2013's the top-selling hardware platform in the US and over here in the UK it still did not meet Nintendo's lofty overseas targets.
"Nintendo 3DS did not reach our sales targets in the overseas markets, and we were ultimately unable to achieve our goal of providing a massive sales boost to Nintendo 3DS in the year-end sales season," Iwata said.
"Using the US market as an example, Nintendo 3DS became the top-selling platform in the last calendar year... however, the estimated annual sales of the Nintendo 3DS hardware remain significantly lower than our initial forecast at the beginning of the fiscal year."
Despite the losses, there has so far been no indication that company president Satoru Iwata's job is in danger.
More details of the company's financial situation will be published at the end of the month, Nintendo concluded.